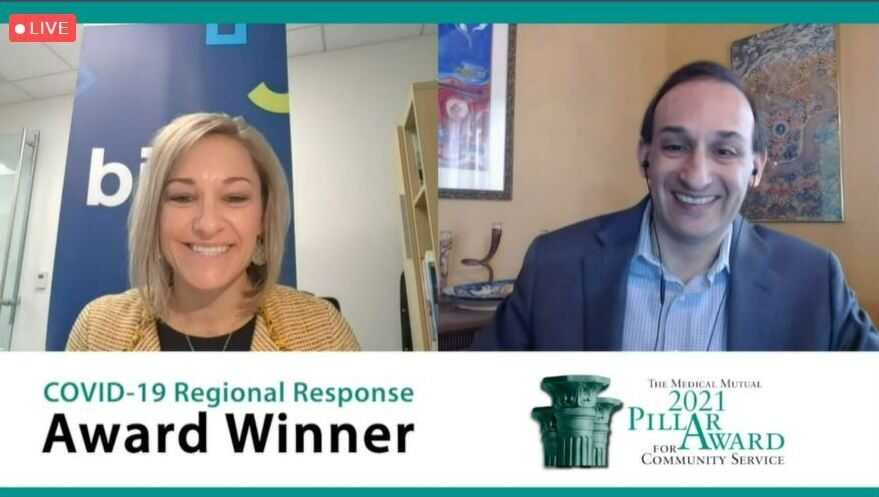 Bethesda Inc. President Jill Miller was recognized today for her work and commitment as a leader of the Greater Cincinnati COVID-19 Regional Response Fund during Smart Business Magazine's 2021 Medical Mutual Pillar Awards for Community Service.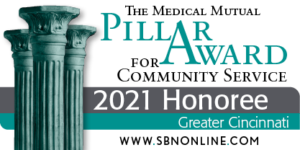 The COVID-19 Regional Response Award reflects the outstanding contributions and impact of the Funder's Collaborative throughout 2020—a huge undertaking by so many in our community.
The COVID-19 Regional Response Fund sought to leverage trusted partnerships and gain broad community engagement to provide timely support to local and regional nonprofits. It welcomed requests from local nonprofits, regardless of size, instead of solely relying on existing partnerships. The fund prioritized grant awards using an equity lens to address food insecurity, housing, medical care, and child and eldercare.
It also formed a funder's collaborative composed of the funders who contributed to the fund. Jill Miller, President of Bethesda Inc., creator of bi3, stepped up to chair the collaborative.
Under Miller's leadership, Greater Cincinnati Foundation and United Way of Greater Cincinnati formed a committee of external community representatives to review and disburse grant awards. The funding strategy was to spread resources to nonprofits with the widest reach to help as many residents as possible. Recognizing the immediacy of the need, fund leaders also moved to quickly distribute grants.
In just seven weeks, the fund exceeded its goals, raising and awarding millions of dollars in emergency relief to over 250 local nonprofit organizations.