Lead the way to a day when every person has a fair and just opportunity to be as healthy as possible; when a person's health can no longer be predicted by race, ethnicity, ability or zip code.
IDEAS
We fuel innovative ideas to advance healthcare and achieve health equity
INVESTMENTS
We invest in TriHealth and community-based organizations to transform health for all people
IMPACT
We build trusted partnerships and share our learnings to maximize impact
LATEST NEWS
Learn more about what's happening at bi3.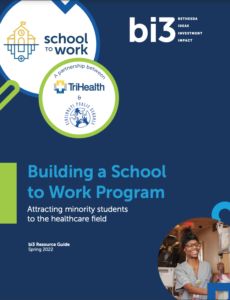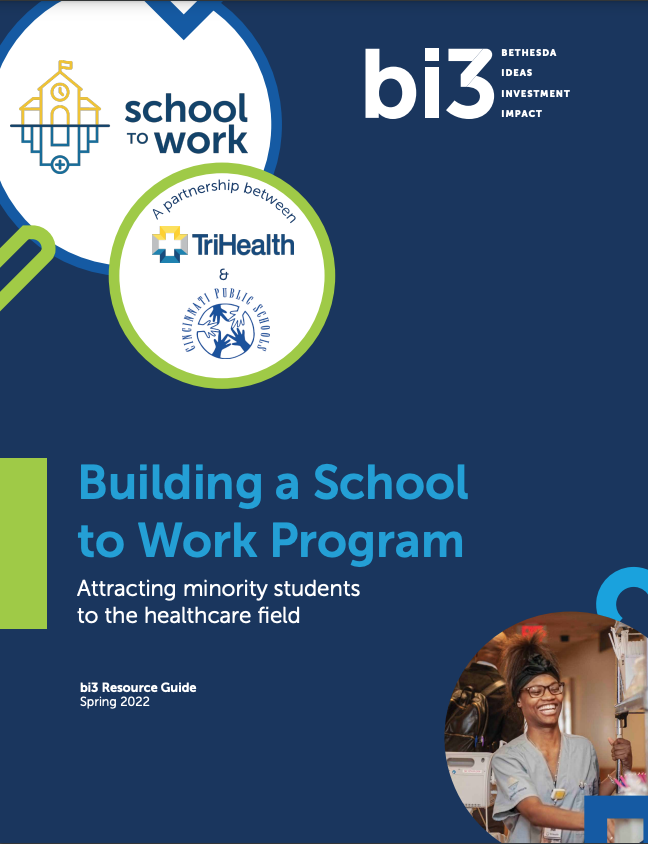 In 2018, bi3 awarded a four-year, $1.1 million grant to our strategic partner TriHealth, an integrated healthcare delivery system in southwest Ohio, to create a unique School to Work (STW) apprenticeship program. The goal: To inspire minority students to pursue careers in healthcare. The program answers the call to build a more diverse healthcare workforce and provide students with an experience they cannot get in the classroom or through typical part-time jobs.
We recently released a Resource Guide detailing how to begin a School to Work program.