Lead the way to a day when every person has a fair and just opportunity to be as healthy as possible; when a person's health can no longer be predicted by race, ethnicity, ability or zip code.
IDEAS
We fuel innovative ideas to advance healthcare and achieve health equity
INVESTMENTS
We invest in TriHealth and community-based organizations to transform health for all people
IMPACT
We build trusted partnerships and share our learnings to maximize impact
LATEST NEWS
Learn more about what's happening at bi3
Calling all Hamilton County, Ohio high school students
bi3 is teaming up with the Commission on Women & Girls to provide high school students up to $500 per school to plan, create and lead World Teen Mental Wellness Day activities that engage fellow students.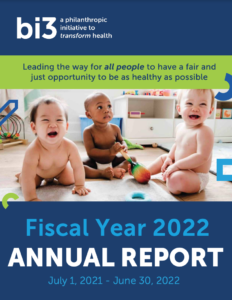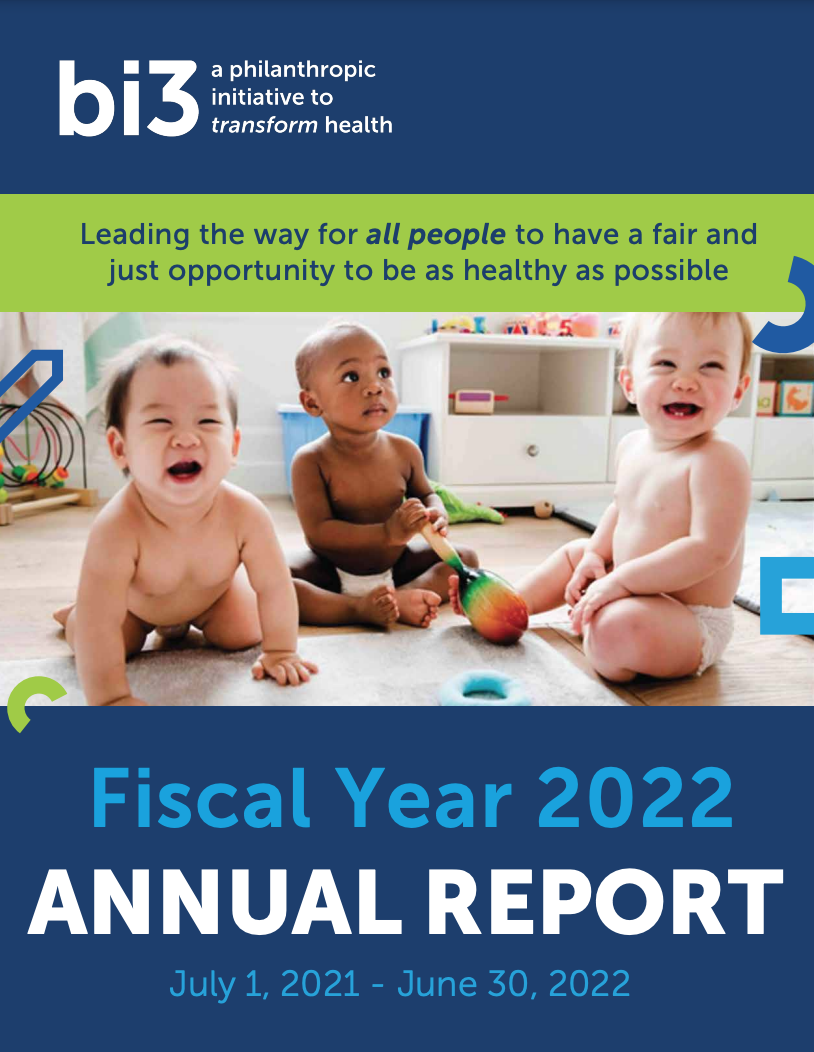 We've made significant progress and had much to celebrate in the past fiscal year—together with our people, our partners and our policy efforts. At the same time, we recognize there is much more to do for every person to have a fair and just opportunity to be as healthy as possible.
Our 2022 Fiscal Year Impact Report highlights our greatest areas of impact and some of our newest initiatives.