Lead the way to a day when every person has a fair and just opportunity to be as healthy as possible; when a person's health can no longer be predicted by race, ethnicity, ability or zip code.
INVESTMENTS
We invest in TriHealth and community-based organizations to transform health for all people
IDEAS
We fuel innovative ideas to advance healthcare and achieve health equity
IMPACT
We build trusted partnerships and share our learnings to maximize impact
LATEST NEWS
Learn more about what's happening at bi3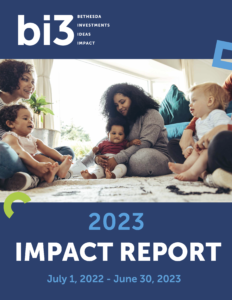 The road to progress is full of hills and valleys. Deep-seated community health issues like infant mortality, youth mental health and health disparities are complicated, and it can take years to see change. As you'll read in this report, bi3 is on a mission to transform health for all people in Greater Cincinnati, and beyond.
Our 2023 Impact Report highlights our greatest areas of impact this fiscal year.