LEARNING SERIES
bi3, Bethesda Inc.'s grantmaking initiative to transform health, takes informed risks and challenges providers and community-based organizations to think differently about health and health care. Investments in collaborative programs have sparked systems change and improvements in health. Here are some of our learnings.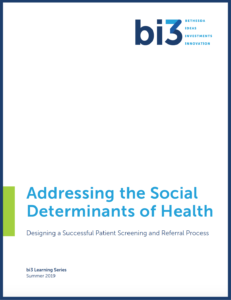 Addressing the Social Determinants of Health – Summer 2019
bi3 focuses on linking health and social service systems to address all factors impacting people's health. To better inform future work, bi3 convened four of its funded partners to share their experiences in designing and implementing screening and referral processes to address social needs that affect the health of people in Greater Cincinnati. This paper summarizes the key learnings of our funded partners.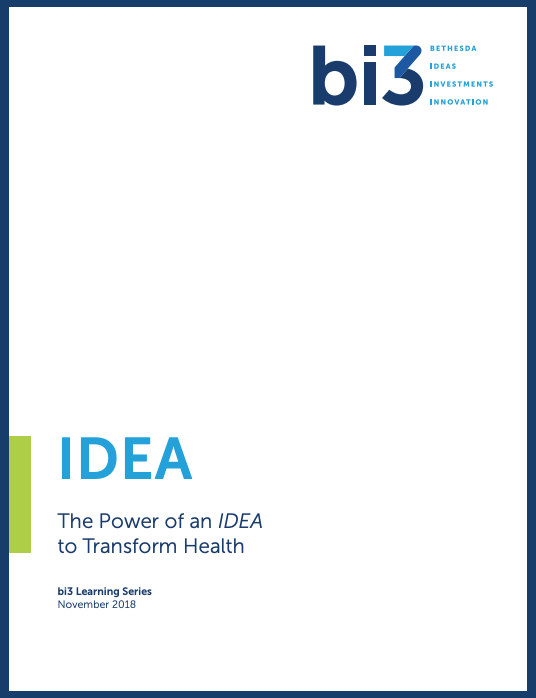 IDEA:The Power of an IDEA to Transform Health – November 2018
bi3 has learned a great deal from funding high-potential projects since 2010. Our work has resulted in better care and improved health outcomes for our community. "IDEA" embodies four key grantmaking principles common to our most successful
projects.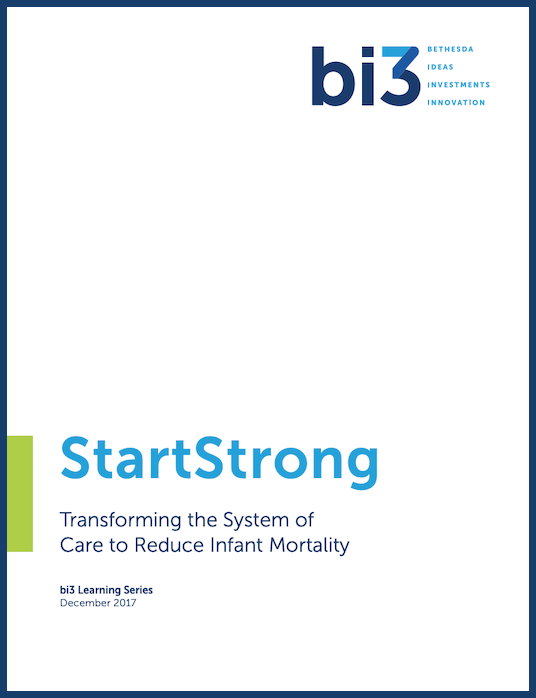 StartStrong: Transforming the System of Care to Reduce Infant Mortality – December 2017
This report chronicles the power of collaboration in driving change related to the social determinants of health. It embodies the unique role bi3 plays in the community to make change possible.