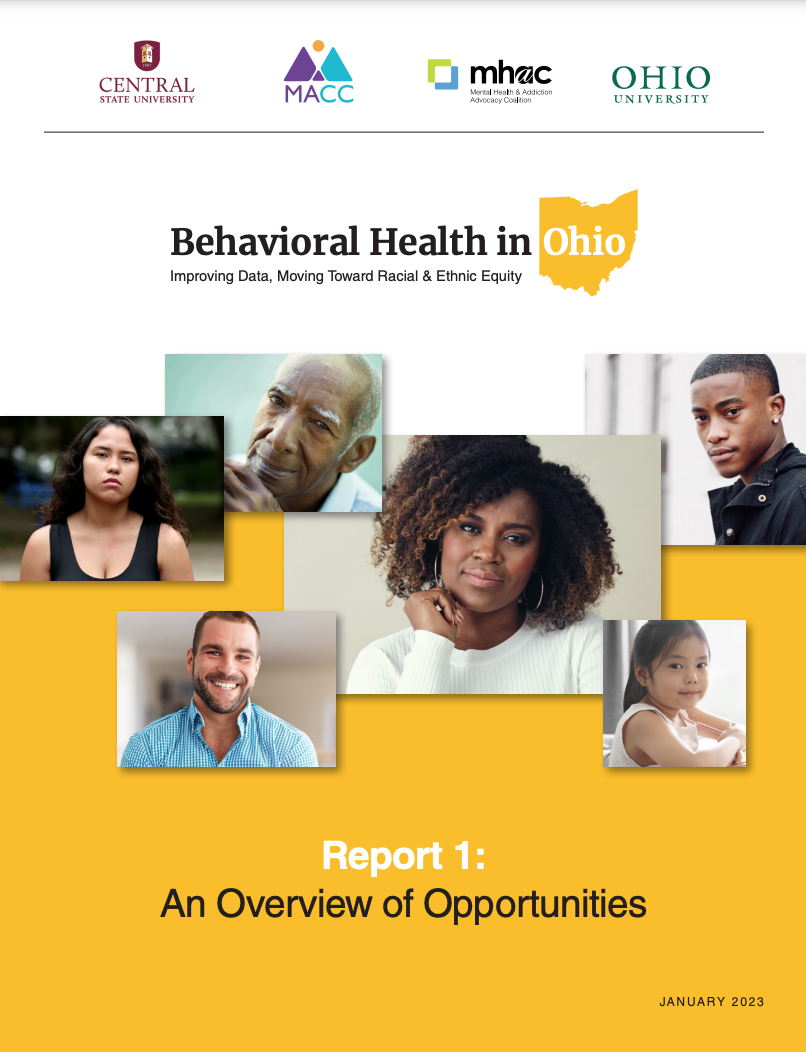 The first installment of the report reveals many barriers to care that marginalized individuals experience, including stigma, racism, and provider bias—all of which lead to poorer quality of care and worse behavioral health outcomes.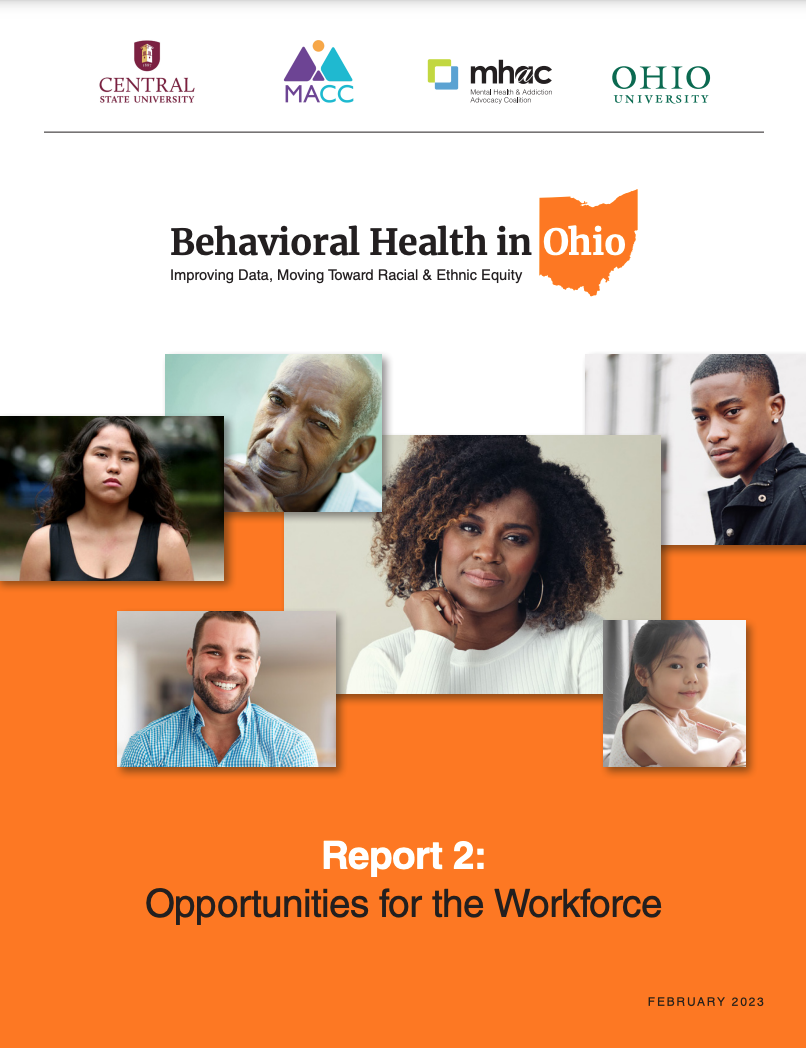 The second installment of the report shows that Ohio's behavioral health workforce does not reflect the racial and ethnic diversity of the population. For example, 12.5% of Ohioans identify as Black, but according to available data from licensing boards, less than 5% of psychologists and psychiatrists are Black.
"The data says it all," says Joan Englund, Executive Director of the Mental Health & Addiction Advocacy Coalition (MHAC). "The disparity for racial and ethnic minorities is vast, especially in more rural areas of Ohio where behavioral health care support is already scarce."
Finding care for mental health or substance use disorders is a challenge for many people, but marginalized groups in Ohio have the added hurdle of locating someone that shares a similar racial and/or ethnic background. This is because there are not enough providers of color to serve these communities and the state needs to take action to make quality, culturally competent care more accessible.
"People must feel they are seen in order to feel welcome," says Tracy Maxwell Heard, Executive Director of Multiethnic Advocates for Cultural Competence, Inc (MACC). "If they don't feel welcomed, then they won't approach for services. If they don't approach for services, then they don't receive treatment. If they don't receive treatment, then they don't recover. Representation also encourages trust – especially in Black communities that have trust issues based in historical abuse from the health sector."
The report also outlines some of the actions that decision-makers can begin to implement to address this disparity:
Centering BIPOC voices and ideas in planning and decision making
Improving the collection and use of data on providers' race, ethnicity, languages spoken, where they practice and their specialties
Requiring cultural competency training for existing and future providers, licensing boards, decision-makers and client-facing staff at all educational institutions and organizations providing behavioral health services
Developing a pipeline for BIPOC to enter into and stay in behavioral health careers by introducing opportunities to middle and high schoolers
Establishing scholarships, paid internships and other financial supports for students of color in higher education institutions
The information contained in this report will help Governor DeWine's Administration and the Ohio General Assembly make informed decisions regarding the development of a more robust and equitable behavioral health workforce.