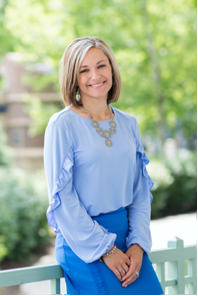 JILL MILLER
President, Bethesda Inc.
jill_miller@bi3.org
(513) 569-6652
Jill Miller is president of Bethesda Inc., a 501(c)(3) organization that is both co-sponsor of TriHealth, a leading integrated health care system in Southwest Ohio, and creator of bi3, a grantmaking initiative to transform the health and well being of all people in Greater Cincinnati.
Under her leadership, bi3 has advanced new care models to reduce infant mortality, improved access to care for people with disabilities, enhanced end-of-life care, while lowering healthcare costs. Addressing these issues is essential for creating significant improvement in community health and in healthcare delivery.
Earlier in her career, Jill founded and led the Joey Votto Foundation, where she managed and facilitated grants, created new grassroots programs, and built meaningful relationships with community partners. She served as development director at Ronald McDonald House, where she exceeded fundraising goals, facilitated organizational change, and led efforts to empower board members and community volunteers. Jill also held leadership roles in the financial and insurance industries.
In 2020, Jill served as chair of the Funders Collaborative guiding the COVID-19 Regional Response Fund process.  The Fund rapidly mobilized to provide community grants to support the most vulnerable in our community. Jill also serves on Philanthropy Ohio's Board of Trustees, Miami University's Economics Advisory Board, Camp Joy's Board of Trustees, The Health Collaborative's Accountable Health Communities Advisory Board, Cradle Cincinnati Advisory Board, and Bethesda Foundation Board of Trustees.
She is a 2016 YWCA Rising Star, a member of Leadership Cincinnati Class 39 and the Cincinnati Business Courier's 2016 Forty Under 40 class. Jill holds a Business Economics degree from Miami University and an MBA from Xavier University.