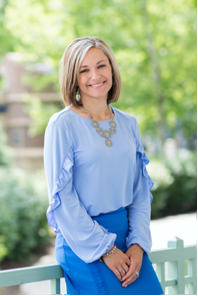 JILL MILLER
President & CEO, Bethesda Inc.
jill_miller@bi3.org
(513) 569-6652
Jill Miller is President & CEO of Bethesda Inc., a strategic partner of TriHealth and creator of bi3, a philanthropic initiative to transform the health of all people in Greater Cincinnati. bi3 has invested more than $86 million in TriHealth and community-based organizations to drive innovation in healthcare and improve health outcomes by addressing health disparities.
Jill is most proud of the fact that nearly 200 babies are alive today due to the collaborative efforts bi3 has funded to reduce infant mortality in Hamilton County. She is passionate about leading the way to a day when every person has a fair and just opportunity to be as healthy as possible; when a person's health can no longer be predicted by race, ethnicity, ability or zip code.
Jill is a recognized industry thought leader, sharing her expertise at national conferences, including Grantmakers in Health, the Gratitude Symposium, and regional seminars in Florida and Ohio.
Throughout her 18-year career, Jill has worked in the for-profit and nonprofit sectors. In 2012, she co-founded and led MLB's Reds First Baseman Joey Votto's public foundation.
Jill holds a Business Economics degree from Ohio's Miami University and MBA from Xavier University. She is a 2016 YWCA Rising Star, a member of Leadership Cincinnati Class 39 and the Cincinnati Business Courier's 2016 Forty Under 40 class. She recently received the Medical Mutual Pillar Award for Community Service for Chairing the COVID-19 Regional Response Funders Collaborative.