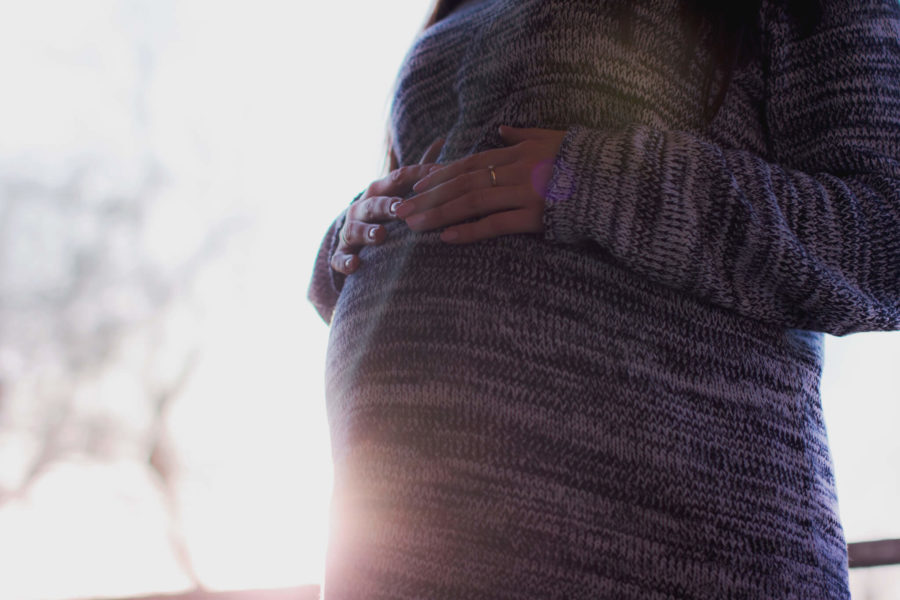 Many different factors can negatively affect someone's health – including environmental, legal and other issues.
That's why the Legal Aid Society of Greater Cincinnati was awarded an $875,000, three-year grant from bi3 in late 2016 to develop the Maternal Health Law Partnership (M-HeLP). M-HeLP identifies and resolves social determinants of health for pregnant women to increase their engagement in prenatal care and improve their health
This work is an outgrowth of bi3's StartStrong project and is a partnership between Legal Aid, TriHealth's Faculty Medical Center at Good Samaritan Hospital, and Cincinnati Children's Hospital Medical Center.
In its first year, M-HeLP has:
Reduced or resolved a social determinant of health – such as securing repairs to make housing healthier or obtaining food assistance to ensure a family can eat – in 87% of cases referred to Legal Aid
Provided cross-disciplinary training to more than 100 clinicians
Conducted more than 1,400 screenings for social determinants of health for 336 pregnant women at the Faculty Medical Center's StartStrong and high-risk prenatal clinics
Provided advocacy to 169 women who had a health-harming legal need
M-HeLP includes a strong handoff to improve health outcomes for newborns. When an M-HeLP mom takes her child to the Pediatric Primary Care Center at Cincinnati Children's, she is proactively screened for new legal needs. When a new issue is identified, M-HeLP ensures the family is connected to advocacy through the Child HeLP program, an existing medical-legal partnership between Legal Aid and Cincinnati Children's. Legal advocacy often continues for a new mother after the birth of her child.
Amanda's Story
Meet Amanda – 21 weeks pregnant and struggling to stay healthy in an apartment with large holes in the ceiling and shower, and infestations of roaches, mice and bed bugs. Her landlord had been unresponsive to her many requests for repairs. Her TriHealth nurse case manager identified the deteriorating housing conditions when Amanda was screened for social determinants of health during a pre-natal visit. The nurse immediately referred Amanda to M-HeLP.
The Legal Aid attorney went into action to get the repairs made. She discovered that the landlord, who received a monthly federal subsidy for the unit, was overcharging Amanda on rent. Although the landlord agreed under pressure to make repairs and refund the overpayment, he tried to concoct reasons to evict Amanda. Continued advocacy by the Legal Aid attorney prevented eviction and secured the needed repairs.
One month before her due date, a bullet pierced Amanda's apartment window. The landlord "fixed" it by sticking a piece of cardboard in the window. After further Legal Aid advocacy, the window was properly repaired. By the time Amanda delivered her full-term baby, she was living in healthier housing due to the many repairs. She took her baby to the Pediatric Primary Care Center at Cincinnati Children's where, consistent with M-HeLP protocols, she was proactively assessed during the newborn period for other health-harming legal needs.
Moving Ahead
Now in its second year, M-HeLP is expanding services to TriHealth's HOPE (Helping Opiate-addicted Pregnant women Evolve) program. M-HeLP is one of only four medical-legal partnerships nationally working to address the legal needs of patients with substance use disorders.
bi3 is thrilled to partner with M-HeLP to fund work using a data-driven approach to document the impact of legal advocacy on maternal and newborn health outcomes, while capturing cost savings and building toward program sustainability.