bi3 launches Learning Series
bi3 takes informed risks and challenges providers and community-based organizations to think differently about health and health care. In 2018, we're launching the bi3 Learning Series to share the work, outcomes and learnings from projects with our funded partners.
Our first paper, StartStrong: Transforming the System of Care to Reduce Infant Mortality, chronicles the power of collaboration in driving change related to the social determinants of health. It embodies the unique role bi3 plays in the community to make change possible.
StartStrong is a place-based program contributing to the efforts to ensure more Avondale babies live to see their first birthday. Avondale's infant mortality rate is now lower than Hamilton County as a whole; a striking accomplishment for a neighborhood that previously held one of the highest rates in the county.
To learn more about StartStrong and its inspiring outcomes, read the full paper here.
---
Meet bi3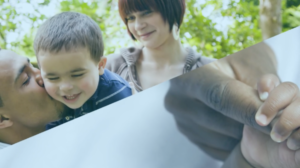 Our grants are improving people's health across the community. We're ready to invest in ideas that have the potential to spark and scale health innovation. Our goal? Better health for all people in Greater Cincinnati. Meet bi3.
---
Grant Spotlight: M-HeLP
Successfully Resolving Social Barriers for Pregnant Women to Improve Health 
Many factors can influence the likelihood of a woman delivering her baby too early  – including environmental, legal and other issues. That's why the Legal Aid Society of Greater Cincinnati developed the Maternal Health Law Partnership (M-HeLP).
M-HeLP is an extension of StartStrong that works to identify and resolve social determinants of health for pregnant women to increase their engagement in prenatal care and improve their health.
It is one of only four medical-legal partnerships nationally working to address the legal needs of patients with substance use disorders.
In its first year, M-HeLP has reduced or resolved a social determinant of health – such as securing repairs to make housing healthier or obtaining food assistance to ensure a family can eat – in 87% of cases referred to Legal Aid.
Learn more about this innovative program and its success here.
---