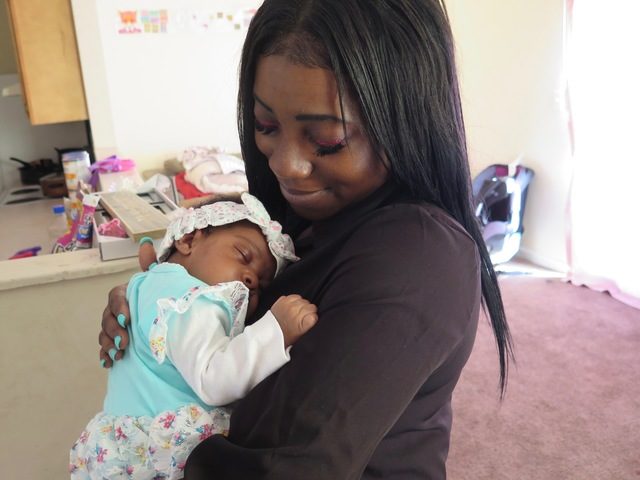 WCPO's Kristyn Hartman and Lucy May recently spent time with StartStrong mom Cessalea Moore and her new baby, Cessamier, to demonstrate how the project is working to ensure the health of moms and babies to reduce infant mortality.
Cessalea Moore was stressed out and physically ill during much of her pregnancy last year.
"My legs would go out on me. I passed out a couple of times. I used to get dizzy, and I had the worst migraines," she said. "I had diabetes, too."
She also had six other children to care for — her four older kids and two stepchildren.
"It was crazy," she said. "It was just a whole mess."
Fortunately for Moore, she had support in the form of the StartStrongproject, an innovative approach to health care for pregnant moms in Cincinnati's Avondale neighborhood.
As part of StartStrong, April Griffin, a certified community health worker for TriHealth, helped Moore get the crib and stroller she needed for her baby. She even gave her a grocery store gift card for food when things got tight.
And Kourtney Black, a registered nurse case manager at Good Samaritan Hospital, counseled Moore through her medical appointments and kept in touch between doctor visits to make sure she was OK.
Moore said their support and genuine concern was critical to getting through it all.
To read the full story, visit WCPO.com.