Grant Spotlight: "Benny" makes immediate impact
Nonprofit health systems provide benefits like charity care or mobile clinics to enhance the health of their communities. Tracking these important benefits across large health care systems is difficult. Current technology doesn't include the features needed for comprehensive and efficient data collection.
In January, Spry Labs and TriHealth began piloting Benny – a first-of-its-kind digital health solution that allows organizations to track, plan and measure the impact of community outreach programs. Benny will better enable TriHealth to tell strategic, data-driven stories about its community impact, as well as provide better data. This project launched with a $45,000 grant from bi3 in 2017.
A prototype of the Benny platform was recently piloted at Bethesda Butler Hospital.  As a result:
11 new community benefit projects were recorded for the first time.
$163,000 of net new Community Benefit was reported for in the second quarter of 2018. This aggregates to approximately $650,000 of net new annual Community Benefit.
In phase two of the pilot, TriHealth's Community Benefit Operations team will test Benny. Feedback from the testing phase will be used to enhance Benny with the goal to release the platform to all of TriHealth in 2019. Spry Labs also hopes to export Benny for use by other health systems in Cincinnati and across the country.
To read more about our current grants, click here.
---
Sharing StartStrong to make change possible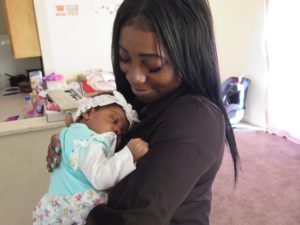 The first paper in a new learning series from bi3, StartStrong: Transforming the System of Care to Reduce Infant Mortality, chronicles the power of collaboration in driving change related to social determinants of health.
The paper is being widely distributed and is a focal point for lectures and presentations, including at these conferences:
Mike Marcotte, MD, TriHealth, and Robert Kahn, MD, Cincinnati's Children's Hospital Medical Center, at the Institute for Healthcare Improvement's international conference in December to more than 100 pediatric leaders.
Bethesda Inc. President Jill Miller at Philanthropy Ohio's February Health Initiative meeting and at the Grantmakers In Health 2018 Annual Conference on Thursday, June 21 in Chicago.
In case you missed it, WCPO's Kristyn Hartman and Lucy May produced a wonderful story on the impact of StartStrong in Avondale. The StartStrong program was also featured in a Grantmakers for Effective Organizations blog post.
---