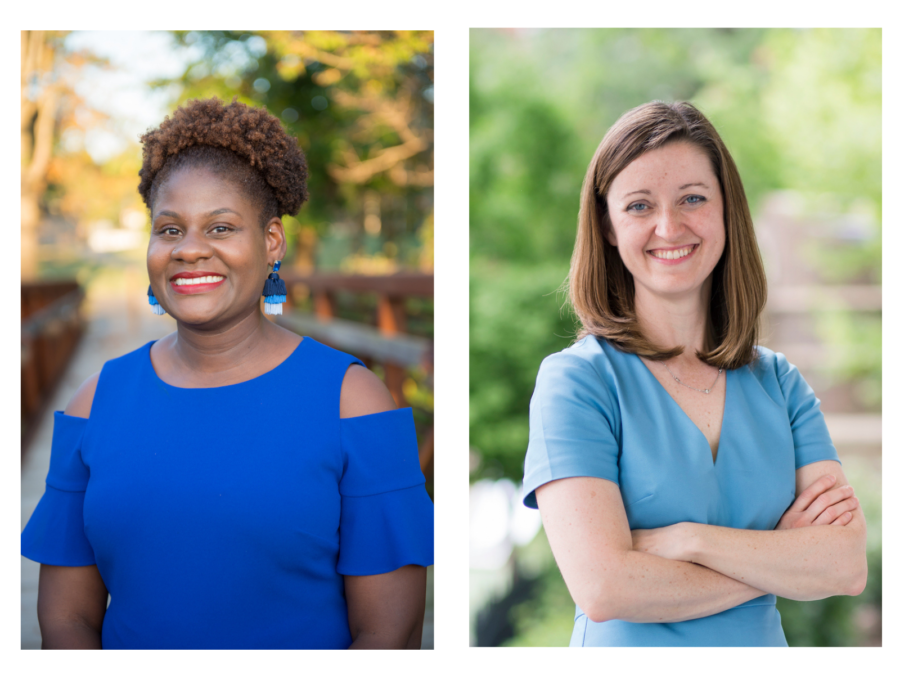 bi3 Names Kiana Trabue as Vice President of Strategic Partnerships
Promotes Jennifer Zimmerman to Vice President of Evaluation and Impact
bi3, Bethesda Inc.'s grants initiative to transform health, announced today Kiana Trabue has been named Vice President of Strategic Partnerships. In this role, Trabue will build internal and external partnerships and co-design innovative initiatives to solve Greater Cincinnati's deep-seated health issues. bi3 also announced Jennifer Zimmerman has been promoted to Vice President of Evaluation and Impact.
Trabue will work with grantee organizations through bi3's Trust-Based Philanthropy approach, which shifts the power dynamic between funder and grantee to a deep collaboration to achieve greater impact.
"As bi3 continues to grow as a health convener, advocate, ally and thought partner, our team needs to enhance its capability as well," said Jill Miller, President and CEO of Bethesda Inc. "Kiana's experience and dedication make her the ideal person to cultivate partnerships to solve long-standing health problems and make our community one of the healthiest in the country."
bi3 also announced the promotion of Jennifer Zimmerman to Vice President of Evaluation and Impact. Since joining bi3 as Director of Grants and Evaluation, Zimmerman has been responsible for developing, managing, and evaluating its portfolio of multi-year grants and initiatives.
In her new role, Zimmerman will focus on grant strategy, impact, and analysis, as well as landscape assessment of bi3's funding areas. She also will identify opportunities to scale and sustain initiatives and translate data to inform policy decisions. This includes implementing evaluation strategies, data collection methods, reporting and identifying best practices within initiatives.
---
For more updates on the work of bi3 and our funded partners, be sure to follow us on social media and subscribe to our newsletter!