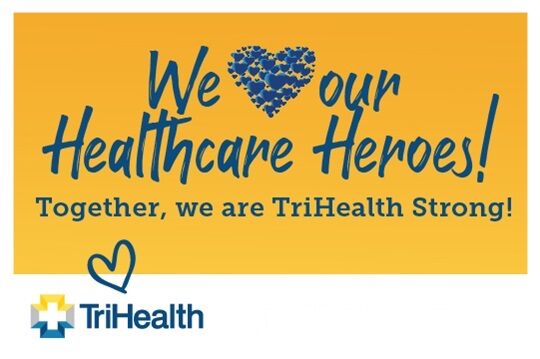 At bi3, we are fortunate to work every day with partners committed to health innovation. Each month, we share their stories and the positive impact they make.
This month, we are especially appreciative of our healthcare heroes for their dedication and service throughout 2020. Thank you!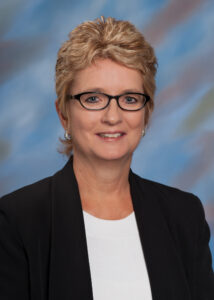 Jenny Skinner: Creating a Culture of Unwavering Commitment
Jennifer Skinner, MSN, RN, NEA-BC is the Senior Vice President & Chief Nurse Executive for TriHealth. Jenny focuses on creating a consistent patient experience and using best practices to standardize nursing care across more than 130 care sites. She leads a team of more than 3,000 nurses serving TriHealth patients each day.
What led you to your role as Chief Nursing Executive?
I was drawn to nursing because of my sister who lives with disabilities. She needed an advocate to speak on her behalf, just as all nurses are expected to give each of their patients a trusted voice.
I first joined the TriHealth family when I started at Bethesda North as a Nursing Manager. After serving as a practicing nurse and nurse leader for many years, I then moved into a systemwide human resource role for TriHealth. I thrive working with teams and giving them the support they need to do their best work. When I was presented with the opportunity to step into the TriHealth Chief Nurse Executive role, it felt like coming home. I have never done such important and meaningful work.
How have you seen nurses respond and pivot out of their comfort zones during the many months of pandemic challenges?
We have been preparing for this moment all our lives, and there has never been a more important time to be a healthcare worker.
Our nurses always do whatever is needed to care for their patients, period. Even before the pandemic, I regularly rounded on patient care units and checked in with our nursing teams to stay plugged into patient needs while serving as a voice for nurses. Day in and day out, I see nurses step up to provide patients the best possible care.
Now, as we continue to face the overwhelming challenges of this pandemic, that steadfast commitment remains the same. Exhausted nurses are still doing whatever is needed to best serve their patients, and so many are making personal sacrifices to do so. That means not seeing their parents, grandkids, grandparents, and sometimes, even their own spouses and kids. This has really stretched them, and I am so proud of them for their dedication to serving others.
The commitment of TriHeath nurses does not stop with the nurses who are already bedside. We have had more than 300 former RNs, who have gone on to other non-beside roles, raise their hands—and even recertify in certain skills—to get back on the floors to help relieve our strained staff. In many cases, this is above and beyond their current full-time responsibilities. For example, one vice president volunteered to work early shifts every Saturday morning because she heard it is often a busy time. Others are working nights after a full day in their current roles. It is really phenomenal.
How was TriHealth prepared for this crisis?
Training and development are key to creating a culture of patient-centered care. Intentional and significant investments in leadership development, supported in part by Bethesda Inc., prepared TriHealth leaders and clinicians to lead and serve during this pandemic.
Our infrastructure is designed to make us nimble, which enables us to respond to changing environments quickly and effectively. Through frequent and timely communication, our broad network gets messages in the moment, while sharing learning across the system.
We also have a Team Member Resource Center, supported by a $1 million investment from bi3, open to all staff that is a one-stop-shop for personal, financial and/or professional support. If people need help for childcare or financial guidance, the support center can connect them with the right sources. The resource center also provides emotional, mental and wellbeing resources, as well as a new tool kit with emotional support and resilience tools for teams.
How would you summarize the impact and passion of your nurses?
We all have the same message. We are here doing work that we love, and that is important. We know in any of our beds could be a loved one, family member, neighbor, or friend. We take care of everyone that walks through our door as if they are family. We know we are needed, and we will provide our best care to everyone.
Even though these extreme conditions, our nurses are getting it done and delivering exceptional care and service. The World Health Organization declared 2020 the Year of the International Nurse without knowing how befitting that recognition would be.
I can think of no better tribute to our nurses than recognizing that they embody the words of the founder of modern nursing, Florence Nightingale, who said, "I attribute my success to this—I never gave or took any excuse."
I know she would be proud.
---
For information about the TriHealth Team Member Resource Center, fueled by bi3, click here.