As a year of challenges ends, we focus on the future
Watch the end of year message from Bethesda Inc. President Jill Miller.
---
GRANTEE UPDATES
---
Creating Impact: Jenny Skinner, TriHealth
At bi3 we are fortunate to work every day with partners committed to health innovation. Each month, we share their stories and the positive impact they make.
This month, we are especially appreciative of our healthcare heroes for their dedication and service throughout 2020. Thank you!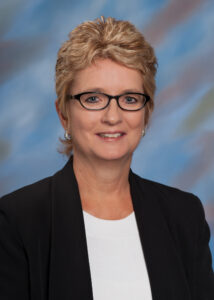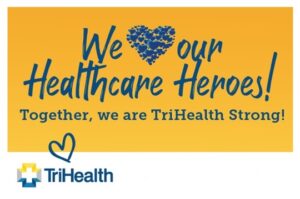 Jenny Skinner, MSN, RN, NEA-BC serves as the TriHealth Senior Vice President & Chief Nurse Executive, leading more than 3,000 nurses serving TriHealth patients each day.
Jenny recently shared with us the inspirational passion of TriHealth nurses to serve their patients throughout the pandemic.
Read about the impact TriHealth nurses are having and how they were prepared for the crisis.
bi3 is proud to support the TriHealth Team Member Resource Center, through a $1 million investment, which provides personal, financial and professional support to all of TriHealth's team members.
---
bi3 IN THE NEWS
---
Jill Miller featured on The Busy Leader's Podcast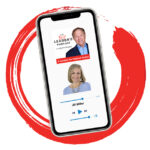 Bethesda Inc. Board Member Quint Studer recently invited Jill to share the work of Bethesda Inc. and bi3 on The Busy Leader's Podcast, reaching thousands nationwide.
Listen to learn more about how bi3 effectively utilizes grants to leverage assets, promote collaboration, and drive innovation with healthcare partners. Jill and Quint also talk about the strategy to invest in multi-year, multi-million-dollar projects and bi3's focus on the social determinants of health.
bi3 grants to 37 area nonprofit organizations gain media attention
bi3 awarded approximately $1.59 million to 37 area nonprofit organizations for investments in technology, tools and training that will help them adapt to a virtual environment and increase community access to health and social services. Grant awards, which averaged about $40,000, provide one-time investments.
Jill Miller to be honored at the 2021 Medical Mutual Pillar Awards

Bethesda Inc. President Jill Miller will be recognized for her work and commitment as a leader of the Greater Cincinnati COVID-19 Regional Response Fund during Smart Business Magazine's 2021 Medical Mutual Pillar Awards for Community Service. The award reflects the outstanding contributions and impact of the Funder's Collaborative throughout this difficult year—a huge undertaking by so many in our community.
Join us at the virtual event, Thursday, January 28.
---
COMMUNITY SPOTLIGHT
---
COVID-19 Testing Sites Continue in Hamilton County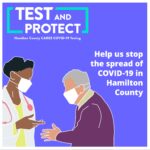 As COVID-19 continues to surge through our community—free testing is available for those who live, work or go to school in Hamilton County through The Health Collaborative's Test and Protect initiative.
See the full list of Test and Protect testing sites.
Love is Kind — A Holiday Poem
Sometimes we all need a little help keeping the holidays in perspective. We loved this poem, shared by Rev. Dr. Frank Nation, TriHealth's Vice President of Mission and Culture, and wanted to share it with all of you.
If I decorate my house perfectly with plaid bows, strands of twinkling lights and shiny stars, but do not show love to my family, I'm just another decorator.
If I work away in the kitchen, baking dozens of holiday cookies, preparing gourmet meals and arranging a beautifully adorned table at mealtime, but do not show love to my family, I'm just another cook.
If I work at the soup kitchen, carol in the nursing home and give all that I have to charity, but do not show love to my family, it profits me nothing.
If I trim the spruce with shimmering angels and crocheted snowflakes, attend a myriad of holiday parties and sing in the choir's cantata but do not focus on Love, I have missed the point.
Love stops the cooking to hug the child. Love sets aside the decorating to kiss your significant other. Love is kind, though harried and tired. Love doesn't envy another's home that has coordinated Holiday dinnerware and table linens.
Love doesn't yell at the kids to get out of the way but is thankful they are there to be in the way. Love doesn't give only to those who are able to give in return but rejoices in giving to those who can't.
Love bears all things, believes all things, hopes all things, endures all things. Love never fails.
Video games will break, pearl necklaces will be lost, golf clubs will rust, but giving the gift of love will endure and never fade away.
– Based on the poem by Sharon Jaynes
Happy Holidays and lots of love to you and yours!
---
For more updates on the work of bi3 and our funded partners, be sure to follow us on social media!