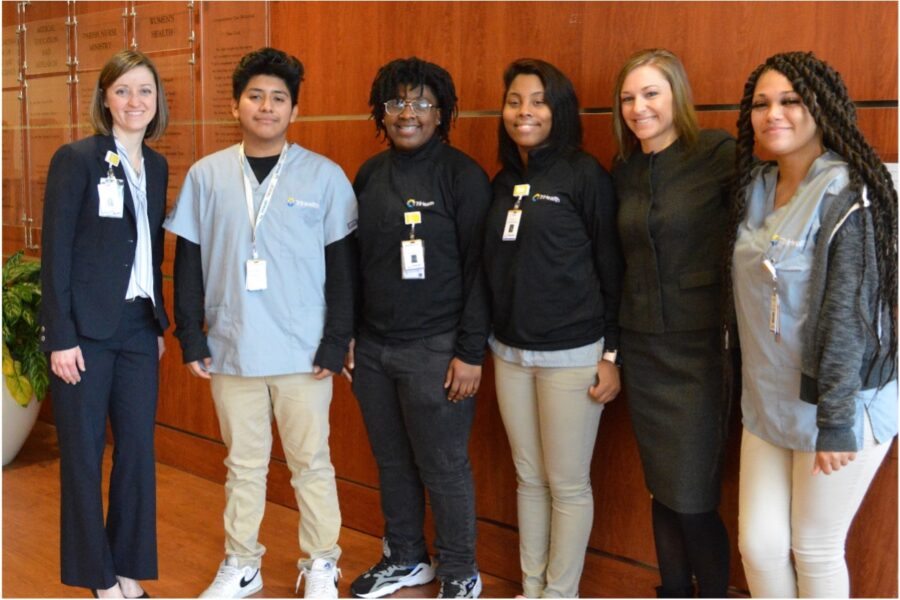 Nelson Mandela once said, "Celebrate the milestones as you prepare for the road ahead," and together with our partners, bi3 has several important reasons to celebrate.
First, we invite you to meet TriHealth's inaugural School to Work class. For the past two years, these nine graduating Cincinnati Public School (CPS) high school students have participated in a paid internship at TriHealth, where they have explored and worked in various areas of healthcare. All have plans to attend college, trade school, or enlist in the military, and a third of the class has accepted part-time positions with TriHealth. Next year, up to 40 CPS students will participate in the School to Work program, funded by bi3.
Next, I encourage you to attend Racial Equity Matters' Groundwater and Phase 1 Subscribe Past Issues Translate Training sessions, offered by the Greater Cincinnati Foundation. The recently released Racial Equity Matters Community Report shares how these trainings are challenging hearts and minds, and positively impacting our community. I can honestly say that Phase I Training changed my perspective on life, liberty and justice.
"Each of us can make a difference. Together we create change."
Our funded partners are learning, leaning in, challenging the status quo and working in new ways to create change. I have the privilege of sharing these changes to inspire other communities across the country. We detail one of those forums in the bi3 In the News section below.
Also, below, we're excited to share a new learning opportunity for our community nonprofits, as well as easy steps you can take to help Ohio moms access the care they so desperately need. As we fuel new approaches to health and healthcare, we know the road ahead is not an easy one. Celebrating wins along the way inspires us to strive towards a day when every person has an equal opportunity to achieve their highest level of health and well-being.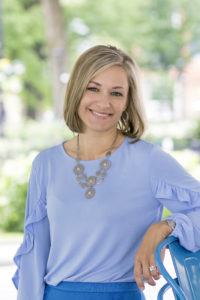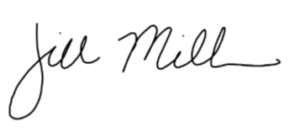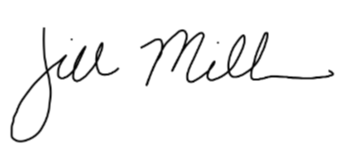 Jill Miller
President, Bethesda Inc.
---
bi3 PARTNER UPDATES
---
Inaugural School to Work class celebrates graduation 
Fueled by a $1 million bi3 grant, TriHealth's School to Work program gives Cincinnati Public School students the opportunity of real-world work experience and mentorship in the healthcare field. A partnership of Cincinnati Public Schools and TriHealth, the program enables students to rotate through nine departments within Good Samaritan Hospital over a two-year period, all while earning a paycheck.
Watch to learn more about the impact of the program on both graduating students and program leaders.
Building Trust: A conversation with Cradle Cincinnati's Meredith Shockley-Smith
bi3 began fueling efforts to reduce infant mortality in Hamilton County nearly a decade ago by funding an unprecedented collaboration between competing healthcare systems and community-based organizations. The goal was to develop a new model of care that places mom and baby at the center, surrounding them with the resources and support they need to have a healthy birth.
Today, our funded partner Cradle Cincinnati reports that Hamilton County has realized a record low infant mortality rate for 2020 with fewer Black infant deaths than ever before. Cradle Cincinnati is engaging and working with moms to accelerate efforts and find new solutions to old problems.
Recently, Jill Miller sat down with Dr. Meredith Shockley-Smith, the Director of Community Strategies for Cradle Cincinnati, for an in-depth discussion about the importance of building trust and working with moms to reduce infant mortality in Greater Cincinnati.
Greater Cincinnati Foundation releases Racial Equity Matters (REM) Impact Report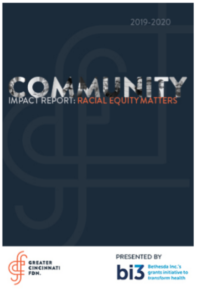 Greater Cincinnati Foundation recently released the 2020 REM Community Impact Report. Sponsored by bi3, the REM educational series focuses on understanding the root causes of racism. Since its launch in 2019, more than 2,000 community members have participated in over 30 sessions.
40% were senior or executive team members
94% said the experience influenced how they engage at home
89% felt the experience influenced how they engage at work
bi3 is sponsoring the 2021 series, so please sign up for Groundwater and/or Phase 1 Training today!
---
bi3 IN THE NEWS
---
bi3 shares best practices with other communities
bi3 continues to share our partners' successes and lessons learned with other communities trying to better understand health disparities. Most recently, Jill Miller was invited to share at CivicCon, an event to inspire the Pensacola, Florida community to come together in new ways to address deep-seated community health issues. Jill helped community members identify the root causes of health inequities and educated funders on bi3 practices and effective strategies in grantmaking. Read more about bi3's presentation in the Pensacola News Journal.
bi3's Kiana Trabue featured in Movers & Makers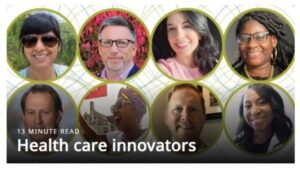 bi3's Vice President of Strategic Partnerships, Kiana Trabue, was featured as one of our community's healthcare innovators in the June 2021 issue! Kiana highlighted her role at bi3 and talked about how eliminating racial bias in healthcare can improve health outcomes for all. Learn more about Kiana and the work she is doing.
Health Affairs recognizes the work of bi3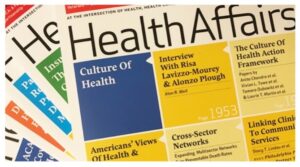 As maternal health continues to become a community health priority, Health Affairs, the leading journal of health policy thought and research, recently featured the topic in its Grant Watch section. The article highlighted initiatives across the country prioritizing maternal health and named bi3 as a key funder. Read the full story.
---
TAKE ACTION FOR OHIO MOMS
---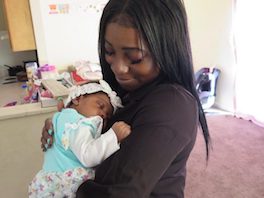 The Ohio Legislature is currently considering a provision that would extend the current 60-day postpartum Medicaid benefit to one full year. New mothers with pregnancy-related Medicaid coverage typically lose their benefits 60 days after pregnancy, meaning women often struggle to get the care they need following childbirth.
Extending Medicaid coverage for postpartum women will help ensure new moms have uninterrupted access to care to address their ongoing health needs.
With help from our partners at American Heart Association, it's easy to send your message. Urge Ohio's lawmakers to support this extension that will ensure women who depend on this benefit can access the care they need for a full year of postpartum care.
Thank you for speaking out on behalf of Ohio's new moms!
---
LEARNING OPPORTUNITY
---

Philanthropy Ohio — a statewide association helping people engaged in philanthropy become more effective, powerful change agents in their communities — is beginning a new pilot project to help its funder members and their grantees have a bigger community impact. Nonprofit professionals are invited to participate in the Summer Learning Series, which will explore resource development, governance and organizational development. Admission to all six sessions is $150. The registration deadline is Friday, June 25.
---
For more updates on the work of bi3 and our funded partners, be sure to follow us on social media and subscribe to our newsletter!