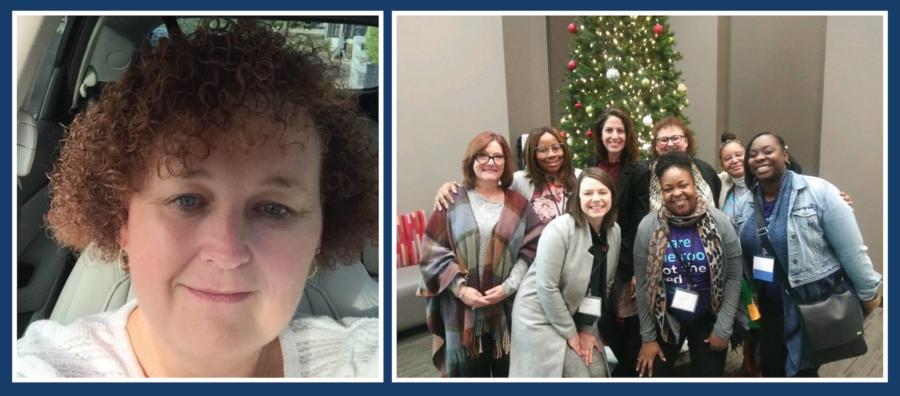 At bi3, we are fortunate to work every day with partners committed to health innovation. Each month, we share their stories and the positive impact they make.
Janet Visco: Surrounding moms with care 
Janet Visco is the Practice Manager of the OB-GYN Center at TriHealth. She is responsible for helping the OB-GYN Center in adopting a patient-centered, team-based approach. By connecting patients to a consistent care team and community resources, the team hopes to achieve better health outcomes for mothers and babies.
What led you to a career working with pregnant moms?
I was always drawn to the medical care field. I was studying physical therapy in college when my mother passed away after battling cancer. Through that experience, I saw the power in the care nurses provide and decided that is what I wanted to do. I spent the first part of my career in neonatal intensive care, working with babies who were born premature or facing difficult health challenges.
I left nursing for a few years to work in the insurance industry, and that really exposed me to the needs of moms with high-risk pregnancies. That really drove my passion to want to work with pregnant moms and surround them with the care they need to deliver healthy babies.
I returned to clinical care at the OB-GYN Center at TriHealth, which offers affordable pregnancy and women's healthcare. Our goal is to deliver comprehensive, cost-effective maternal and gynecological healthcare. We use a team approach not only to care for pregnant moms' medical needs but also to address environmental factors in their lives that may affect their overall health and that of their babies.
What does innovation mean to you?
Innovation means being flexible and changing with the environment you are in, and more importantly, the environment your patients are in. We need to shift in new ways to meet patient needs, looking at how we can best support them, and seeking alternative ways to do that.
How has the Coronavirus quarantine utilized innovation?
The pandemic really forced us to move faster in a few ways. Telehealth was always something we wanted to do, but reimbursement from Medicaid and other payors was a concern. The quarantine moved telehealth to the forefront. Through it, we can keep moms in the safety of their homes, while still being able to reach them and address their needs.
In some ways, this has also helped us with barriers that get in the way of moms coming to our office for appointments. Telehealth negates the need for transportation and organizing childcare for siblings. We found through this that almost everyone has some type of device we can reach them on.
We will review the data, but my gut says we are having more contact with moms than ever.
What has been your experience working with bi3?
bi3 is a true partner. We are able to talk through concerns and issues, and we know that bi3 is flexible and adept in addressing them. The bi3 team is truly supportive. Knowing you have people in your corner supporting your work means everything.
---
For information about the TriHealth OB-GYN Center and its patient-centered, team-based approach, fueled by bi3, click here.