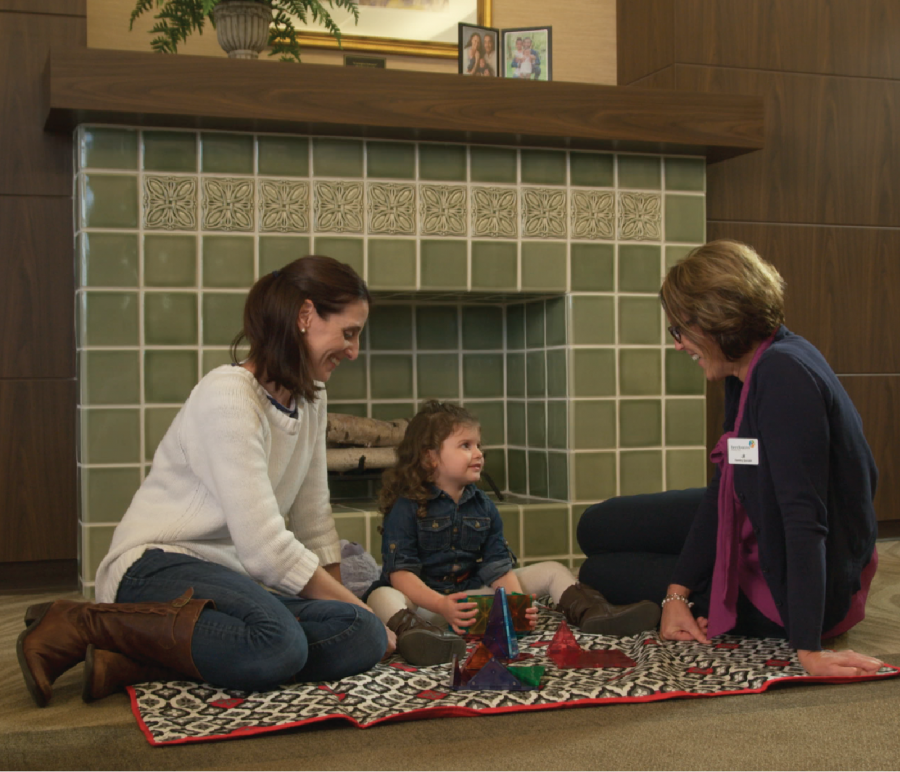 At bi3 we are fortunate to work every day with partners committed to health innovation. Each month, we share their stories and the positive impact they make.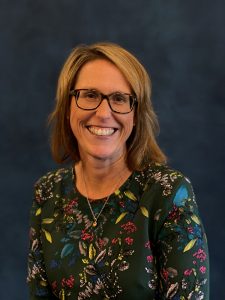 Jill Huynh: Building Family Foundations  
Jill Huynh is the Vice President of New Business Development and Parent Connext™ at Cincinnati's Beech Acres Parenting Center. She is responsible for driving new business initiatives that increase the number of people they serve and fuel better outcomes for families.
What led you to a career working with children and families?
I come from a very small town in Kentucky, and my parents divorced when I was two. This wasn't common both during the time and in the community where we lived. Even though it was unusual, my parents figured out how to work together to parent. I saw the power in that, and that a family can build a solid foundation for kids, regardless of what that family looks like. I have a heart for kids—and a heart for people in general.
Why Beech Acres?
I began my career in social work, treating children in both residential and outpatient programs. As I continued my work in the field, I grew more and more passionate about the role of prevention, as well as the need to build a really strong family foundation. Beech Acres is an organization open to change. Working here for the last 21 years has really enabled me to find new opportunities to support the goal of helping families, and that excites me. The people at Beech Acres are passionate and driven to realize our mission of equipping today's parents, families, and communities to raise capable, caring, contributing children.
How has social distancing changed the approach at Beech Acres?
We have not changed our approach, but rather our methods and tools that we are using to connect and engage.
Our team is being more direct in reaching out to parents and letting them know we are here for them. We have opened our Parent Coaching services, complimentary with no fees, to ALL TriHealth employee families, all of our partner schools' staff and parents, as well as our network of foster parents. We really want to be the place parents turn when they are feeling stressed and challenged with their "new normal."
Now that this order has been extended, parents are beginning to feel the stress differently. They are trying to juggle parenting, home-school teaching and being good employees all at once, and all within the four walls of their homes. Parents are trying to do it all, which simply isn't possible, especially combined with the stress of all this uncertainty.
What does innovation mean to you?
I think innovation is both inspirational and aspirational. It means change but change to always do better. It's change to support our adapting needs and world with fresh ideas and experimentation. It's understanding that failure is learning.
My current role of leading new business development allows me to test and try new ideas—they don't always work out, and that's okay because we need to try new things. We're always looking for ways to provide support to kids and their parents where they are. The Parent Connext™ initiative came out of that push to serve parents where they are by embedding parent coaches in pediatric offices where there is already a trusted relationship. The world we live in continues to change, and that means we need to as well.
What ways has the crisis forced "instant innovation"?
After we quickly aligned on the tools we would use, the Parent Connext™ and Parent Coaching team jumped into virtual-only sessions right away. I am fortunate to work with a team of innovators who don't fear change or test/learn cycles. We truly approach these types of opportunities with the mantra "failure is learning."
We also sought out a way to engage parents more universally, and not just those already engaged in Parent Coaching services. My team began offering "Live with Parent Connext™" three times per week. This is a quick and efficient check-in with parents with three goals: (1) Inspire them, (2) share a tip/activity and (3) let them know we are there for them.
How is it to work with an innovative funder like bi3?
I have had the opportunity to work closely with bi3 over the past three years. We often refer to bi3 as "the best funder ever" since they have been a true partner along the innovation and learning journey.
Through our work with bi3, we have been able to achieve our agency mission of reaching more parents and connecting with those either unserved or underserved by our agency in the past. Beech Acres had not had the opportunity to serve parents living in the suburban areas of Cincinnati with any scale, and we were able to accomplish this with Parent Connext™. Not only has bi3 supported our ongoing work and test/learn journey, but they have also connected us with key influencers, experts, and TriHealth leaders all poised to assist us and accelerate our learning path.
Without the dedicated support from bi3 that was far more supportive than most funder-agency relationships, Parent Connext™ would not have been as successful as it is today.
What continues to drive your passion?
At the beginning of my career, I saw kids struggling with several issues, and I really became passionate about addressing the root causes of these when it's possible. I believe we are most successful when we work in partnership with parents and guardians. At the end of the day, they know their child better than anyone else, and I continue to be in tune with that. Simply treating symptoms will not lead to change; we really need to work to build the whole family. I believe all families have what it takes to raise resilient and capable children. Sometimes, they just need some help finding the right tools. As we've seen in recent weeks, levels of stress can change, and new anxieties can come. However, as with any stress, new opportunities open up to connect with the people you love the most.
---
For information about Parent Connext™ and its integration of parent coaches into pediatric practices, fueled by bi3, click here or read their article recently published in the April 2020 Health Affairs Journal.