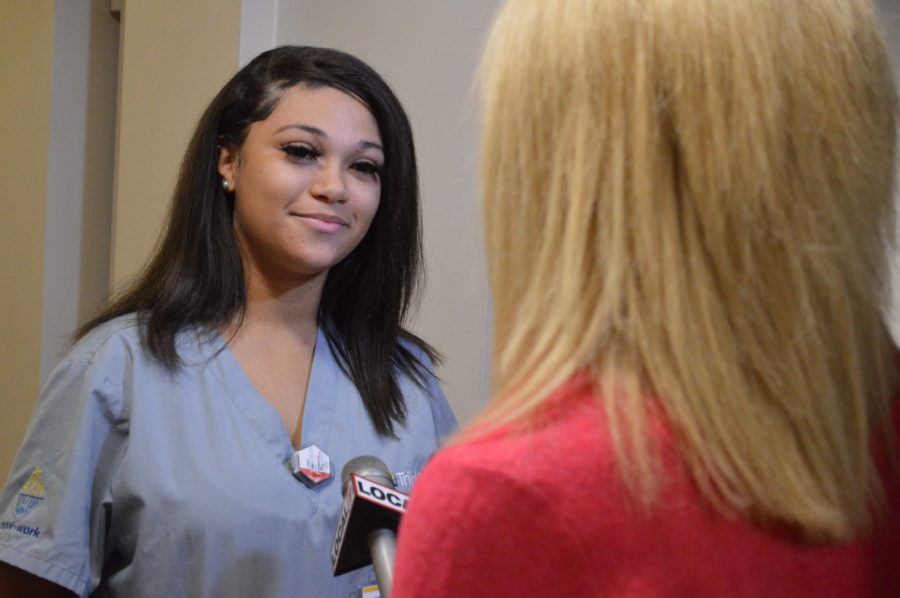 CINCINNATI (WKRC) – A new program at a local hospital is transforming lives.
Health care providers at Good Samaritan Hospital are part of a unique partnership with Cincinnati Public Schools and bi3, which is an organization that helps fund new innovative programs to change the way we deliver health care.
This one allows students to work in health care while still in high school. Those such as Andy Velasquez say it has been life-changing. His rotation the week Local 12 met him was front and center as you walk into Good Samaritan Hospital.
"It helps me build just confidence with everybody that comes into the hospital, meeting new faces, getting to tell them where to go, seeing their smiles when they hear the good news," Velasquez said.
Michael Jones is the supervisor for School to Work Program who says the real goal for students is to grow, learn how to be accountable, how to have an impact and learn the culture of their job.
For the last two years of their Cincinnati Public high school experiences, students with an interest in the medical field can apply and then can be selected and matched with a mentor, such as Joi Carter, the TriHealth guest services supervisor, as they rotate through departments at the hospital.
"I get to expose them to the health care culture that they may or may not have experienced," said Carter.
Jill Miller, the president and CEO of bi3, said the partnership is a perfect pairing because they want to increase diversity in the health care workforce.
"This program kind of hit on all fronts being able to help youth who face many challenges," said Miller.
"There's so much in this world that they get exposed to, and this program is an effort to expose them to the good. Expose them to things that will help change their lives and really put them on a path for better career and better outcomes," said Jeremiah Kirkland, the TriHealth executive director of this program.
Kirkland says while the money to pay the students comes from the bi3 funding, what they learn is priceless.
"This program has helped my social skills and learning more about the health field," said student Keyona Sehill.
The students build a bond with patients and their mentors along the way, but what they really find is a lot of joy in the journey that builds into lives and their own healthy future.
"It's giving me a lot of exposure to the hospital because I do want to be in health care. I like being here; the people are so happy and we're all on the same page. I love it a lot," said student Taja Williams.
Watch Local 12's full story to learn more about how the School-to-Work Apprenticeship Program is transforming health in Cincinnati: