bi3 focuses on fueling new approaches to remove barriers and improve community health in this region and beyond. Together with our partners, we have found strategies are much more successful when they are informed by the knowledge and lived experience of our grantees and the communities they serve.
As you'll read below, this month we continue to lean in with our partners:
Current and future moms are being asked to share their perspectives as part of Research Goes Red to better understand the link between heart and maternal health.
In a few weeks, our partners at Queens Village will lift up our community of women through a music festival, building the connections that women say they want and need.
Finally, I am reminded of how fortunate I am to work alongside such dedicated and talented peers. This month, we are celebrating recognition for members of our staff and the entire team at our Bethesda North Hospital. We are stronger together.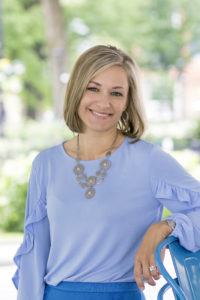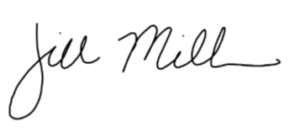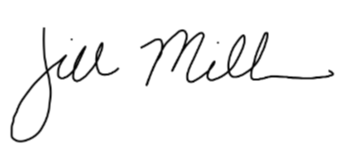 Jill Miller
President, Bethesda Inc.
---
bi3 AND BETHESDA UPDATES
---
bi3 and AHA encourage women to participate in the Reproductive Health Survey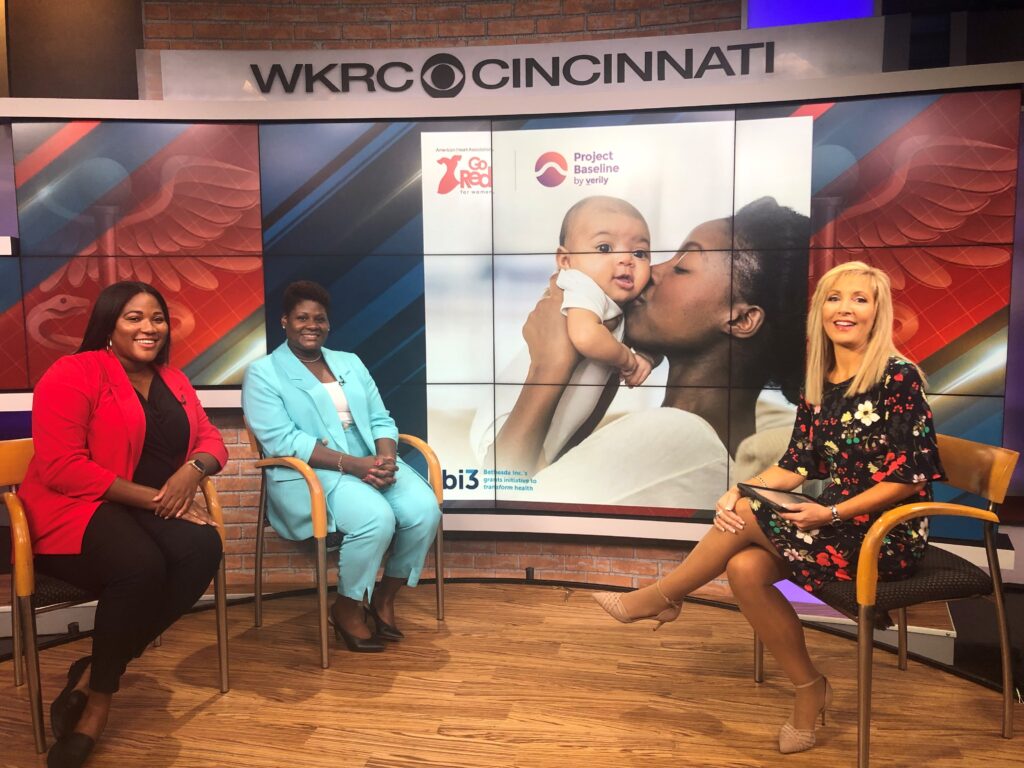 Hearing directly from women is essential to informing strategies that improve maternal health. However, women—particularly women of color— have historically been underrepresented in research. We need to hear diverse voices to develop approaches and practices that are responsive and respectful to women.
The American Heart Association's Research Goes Red is looking for pregnant women, those considering becoming pregnant, and women who have already had children to participate in its Reproductive Health Survey. This study is looking at the link between cardiovascular and reproductive health with a particular focus on the experiences of African American women. Please take 15 minutes to join Research Goes Red and respond to the Reproductive Health Survey and then share with your networks!
bi3's Kiana Trabue and Dr. Angelica Hardee of the American Heart Association recently joined Liz Bonis on Local 12 to discuss why female representation in research matters and to encourage women to join Research Goes Red. Through a $175,000 grant, bi3 is supporting AHA's local efforts to recruit women of color into the new Reproductive Health study.
Bethesda North recognized as Best Hospital

Congratulations to Bethesda North Hospital, named one of the top three hospitals in Greater Cincinnati by U.S. News & World Report. Bethesda North achieved six high-performing category designations, including colon cancer surgery, heart attack, and heart failure.
Kiana Trabue selected for 16th WE Lead class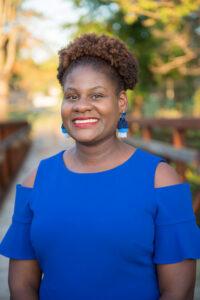 bi3's Kiana Trabue has been selected to participate in Cincinnati USA Regional Chamber's prestigious Women Excel Lead program (WE Lead). WE Lead is a 10-month executive leadership development program for high-potential, goal-oriented women who are preparing for the next levels of their careers.
Congratulations to Kiana and the 53 other remarkable women chosen for this opportunity!
Chip Crowther named C-Suite Award Finalist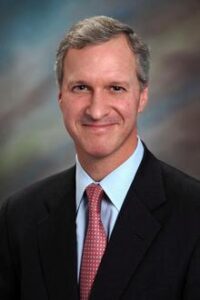 Congratulations to Chip Crowther, Vice President & Chief Investment Officer for Bethesda Inc. and TriHealth, Inc., for being named a finalist in the Cincinnati Business Courier's C-Suite Awards. The program recognizes Greater Cincinnati's top executives for their contributions and commitment to the community and outstanding professional performance.
Chip has served as the CIO since 2012, working closely with the Bethesda Inc. Board of Trustees and its Investment Committee to grow our assets so that we can continue to invest in our partner TriHealth and our community at large via bi3.
---
bi3 PARTNER UPDATES
---
Addressing vaccine hesitancy in Cincinnati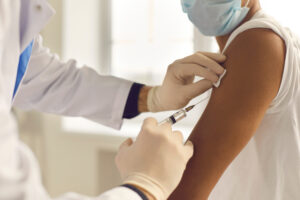 bi3 and Interact for Health recently partnered with Cohear and the Cincinnati Health Department to fund focus groups in targeted Cincinnati neighborhoods with individuals hesitant to receive the COVID-19 vaccine.
The Cincinnati Health Department is leveraging the insights from the focus groups in several ways, guided by the theme that carefully listening, acknowledging concerns and answering questions will help people to make thoughtful, informed decisions about their health. View the full report.
Queens Village announces In Her Voice event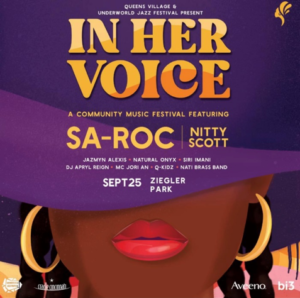 With support from bi3, Queens Village, an initiative of Cradle Cincinnati, has announced In Her Voice, a community music festival scheduled for Saturday, September 25, at Ziegler Park.
The event will amplify Black women's power through performances produced by Queens Village & the Underworld Jazz Festival. Masks and social distancing will be required at the event. See the lineup and buy tickets.
---
For more updates on the work of bi3 and our funded partners, be sure to follow us on social media and subscribe to our newsletter!