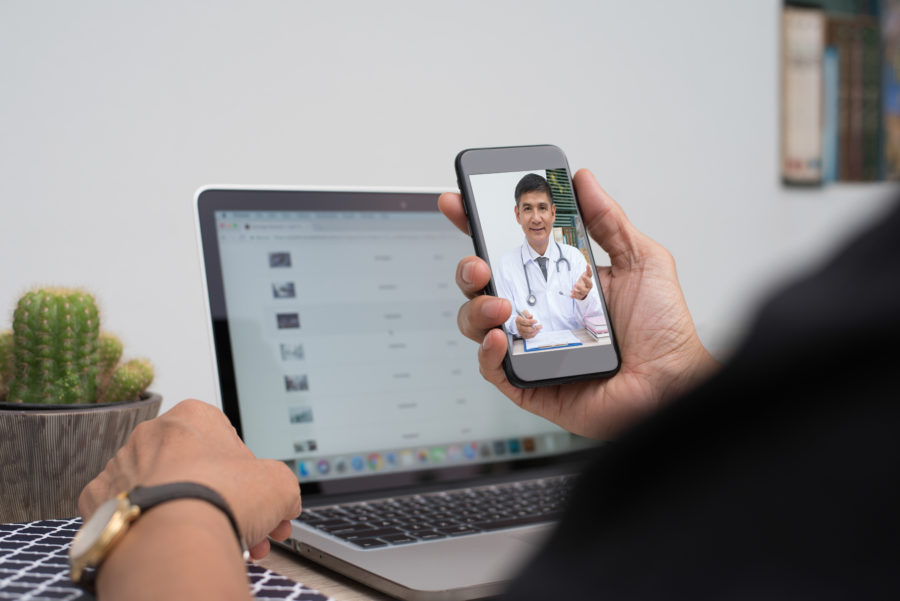 TriHealthNow will enable patients to access TriHealth care where and when they choose
bi3 is proud to announce it is awarding $3.84 million to TriHealth to fund a new telehealth program, advancing how healthcare is delivered in the Greater Cincinnati community. TriHealthNow will enable patients to easily meet with and be treated by physicians remotely, wherever patients are located and whenever there is a need. Telehealth access will complement TriHealth's comprehensive network of providers who care for patients across six hospitals and 130 sites of care.
"Healthcare consumers are increasingly seeking access to medical providers and healthcare on their own terms and when, where and how they want it, and for some, that means by way of their smartphone or other smart devices," said Mark Clement, President and CEO of TriHealth. "TriHealthNow will provide convenient access to TriHealth's trusted clinicians and will be fully integrated into our comprehensive network of primary care practices, Priority Care centers and retail clinics at Walgreens to provide the right care at the right time in the right location at the right price."
TriHealth's telehealth strategy encompasses a set of services, including TriHealthNow, that provide patients remote access to health care, enabled by telecommunications tools. TriHealthNow will launch in phases beginning in the first quarter of 2020 with TriHealth employees, businesses and the broader community. The platform is supported by Teladoc Health, a national expert in telehealth. TriHealthNow will be staffed by TriHealth physicians, and Teladoc Health's national network of online board-certified physicians will provide backup as needed to ensure timely access.
"bi3 is advancing new and innovative ideas to remove barriers to better health," said Jill Miller, President of Bethesda Inc. "Being able to conveniently meet with and be medically evaluated and treated by trusted healthcare providers no matter your location has the potential to improve health outcomes and become a new standard of care."
Since 2010, Bethesda Inc. — through its funding initiative bi3 — has invested more than $48 million to transform health and healthcare, ranking it as one of Ohio's largest health-focused grantmakers.
"This is another exciting and innovative initiative made possible by bi3's ongoing partnership with TriHealth," continued Clement. "The current economic realities of the healthcare industry today make it increasingly difficult for health systems to invest in innovation to the degree they would like. TriHealth is in the unique position of having a partner like bi3, who is passionate about supporting TriHealth innovations that enhance access to healthcare and improve the overall health of our community."
---
To learn more about bi3 and keep up with our latest news and updates, follow us on social media.