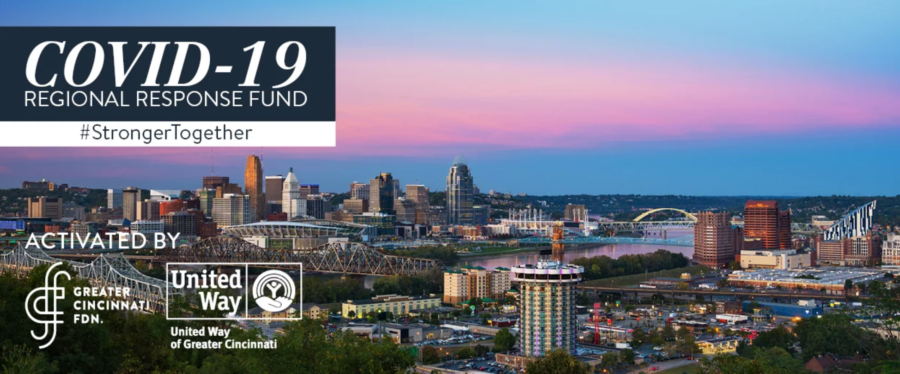 At bi3, we are fortunate to work every day with partners committed to health innovation. Each month, we share their stories and the positive impact they make.
The COVID-19 Regional Response Fund: Unprecedented collaboration and immediate action helped those most vulnerable
When COVID-19 first disrupted our community, Greater Cincinnati Foundation President and CEO Ellen Katz and United Way of Greater Cincinnati President and CEO Moira Weir recognized the immediate economic, health and social impact. Together, they mobilized the community to get resources into the hands of people in urgent need.
bi3 is a supporter of the initiative through a large grant unanimously approved by the Bethesda Inc. Board, as well as through President Jill Miller's leadership as Chair of the resulting Funders Collaborative guiding the work.
The COVID-19 Regional Response Fund was activated, funding goals set, and resources deployed in a matter of days. How were you able to accomplish such a rapid response?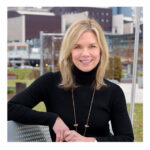 Ellen Katz: In our role as a community foundation, we always have our lens on the needs in Greater Cincinnati, as well as always seeking to learn and collaborate. In the weeks leading up to the shutdown, we closely monitored other communities and the challenges they faced as closures began to happen and were also in close contact with other community foundations across the country. We quickly learned what type of response was required to be effective. When the closures came to our community, we were ready to act, and our community responded. We set a goal of $5 million and quickly surpassed it, raising more than $7 million in a matter of weeks.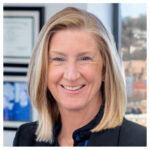 Moira Weir: The United Way of Greater Cincinnati works in neighborhoods throughout our region, helping children and families, partnering and collaborating to provide support where it is needed the most. We support those on the frontlines, and we know through our many conversations with them so many families live paycheck to paycheck, worried about basic needs such as food and diapers. For example, a restaurant employee often depends on that day's tips to pay the sitter that night. While I was new in my role at United Way, I have known Ellen and the work of the Greater Cincinnati Foundation for years, so it was a natural step for us to join arms. To date, we have provided emergency relief for more than 200 nonprofit organizations that serve the region's most vulnerable individuals and families.
How did you award funding?
Ellen Katz: To provide equitable support, we needed to do things differently. We saw other communities only offer funding by sending an invitation to apply, but we believe to truly be equitable, you need to give everyone a seat at the table. That's why we opened funding applications to all organizations in our community. It also meant giving our funding partners a voice, which is also unique. We quickly formed a Funders Collaborative to guide the work and named bi3's Jill Miller as Chair. The Collaborative met frequently to process requests and award grants. The committee received hundreds of requests and it is truly remarkable that they were able to review and process all the requests as quickly as they did — all while keeping an equitable lens.
Moira Weir: Families lost income overnight, flooding United Way's partner organizations and Family Services with requests. Knowing the effects of the pandemic would hit our most vulnerable populations the hardest, we wanted fund distribution to be as equitable as possible. We made the application process simple and really worked to listen to what individuals' needs were, versus us telling them what their needs were. For example, seniors in retirement homes were feeling extremely isolated without being able to see friends and loved ones, which in turn can have a big impact on health outcomes. Many residents in lower-income facilities had no access to technology, so we distributed tablets to the facilities to help connect residents to loved ones. Of course, we also focused on immediate needs created by the pandemic, including food, childcare and support for shelters.
How will efforts continue?
Ellen Katz: We will continue to see effects and challenges due to COVID-19 for many months, if not years. This is especially true in our Black communities, where the virus has hit hard, adding to the systemic racism and social disparities that have negatively affected the health and wellbeing of our minority communities for decades. As we look to address these effects, The Funders Collaborative will continue to meet every two weeks to share information, troubleshoot and look for ways to collaborate to build a more equitable community. The recovery and revitalization will be a long-term effort. We believe the greatest change happens when diverse people come together in a spirit of collaboration and generosity. Learn about the many ways we are committed to ensuring we all rise together to shape a new reality where everyone thrives at gcfdn.org.
Moira Weir: We envision a long-term response, aimed at not only supporting United Way social service agencies but also diverse non-traditional, faith-based, and community-based agencies. The same population most affected by COVID-19 is the same group facing existing disparities. Systemic racism is built into everything, and we need to start turning everything upside down — always looking at solutions with an equity lens, so much so that it becomes natural thinking. So many times, when people reach out to our agencies, they are in crisis, and they are seeking help as a last resort. We want to focus on upstream solutions and be willing to look at a new way of doing things. We know some of our partners have lost capacity, and we need to look at ways to shore them up. That could mean looking at ways to potentially share services and/or equipping them to continue to meet the needs of the people they serve. COVID-19 necessitated immediate action, and now, we have the opportunity to find solutions for our community's complex challenges by bringing people, organizations, and resources together
---
To read stories of impact this support has had on the individuals and families in our community and see a list of funders, visit covid19regionalfund.org.