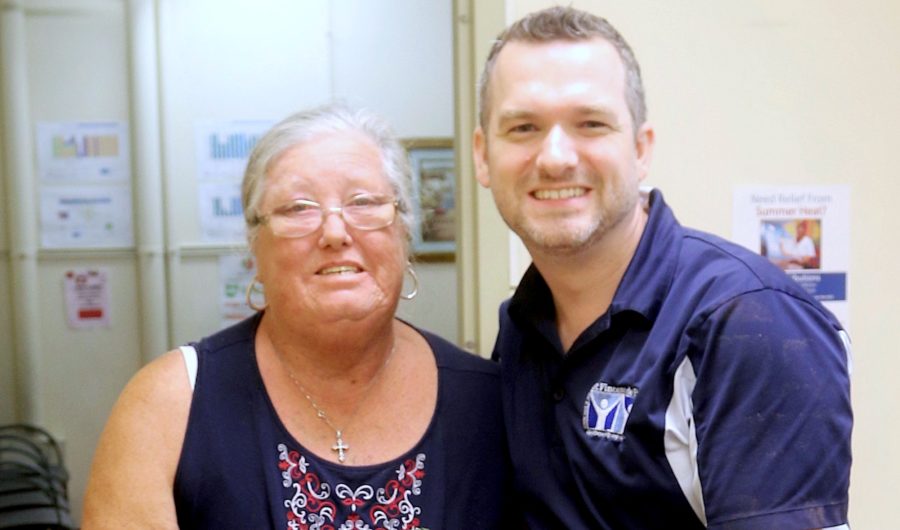 At bi3 we are fortunate to work with partners committed to health innovation every day. Each month, we share their stories and the positive impact they are making.
Rusty Curington: Combining passion for education and pharmacy to improve patient health
Rusty Curington is the Assistant Director of Pharmacy at Cincinnati's Society of St. Vincent De Paul, where he manages two pharmacies that provide free prescription medications, as well as educational programs for patients. Rusty recently shared with us his innovative approach to pharmacy, the path he took, and the inspiration that led to his personal journey to better health.
What led you to a career in pharmacy?
I grew up in a rural community in a pastor's family. I've always been drawn to helping people, especially in underserved communities, but initially saw that path through education and studied to be a teacher. However, I began working at the local pharmacy when I was 16 and continued to do so for the next 15 years. It was through that exposure, I realized how important education is as a pharmacist. You have the opportunity to really teach patients, not only about the medications they are receiving, but also things they could do in their lives that may alleviate the need for prescribed drugs. After four years as an English teacher, I went back to school to become a pharmacist.
Why St. Vincent de Paul?
I began volunteering at St. Vincent de Paul Charitable Pharmacy as an undergraduate pre-pharmacy student and completed a clinical rotation while in pharmacy school. During that time, I saw both an opportunity and need. I put my skills as an educator to work creating my own role as the University of Cincinnati's first Community-Based Pharmacy Resident. When I completed my training, I again created a job description and applied for funding to become the first clinical pharmacist at St. Vincent de Paul. When I see an opportunity, I create it.
Tell us about your own health journey?
The idea of food as a drug is not new, but I believe this concept needs to be prioritized more because all disease states are impacted by food. To make that vision come to life, SVDP piloted the PHARMer's Market—giving out healthy food boxes to 50 of our high-risk patients with diabetes. And it doesn't stop there. We really make an effort to teach people how to prepare healthy food, including recipes and cooking directions in the boxes we distribute.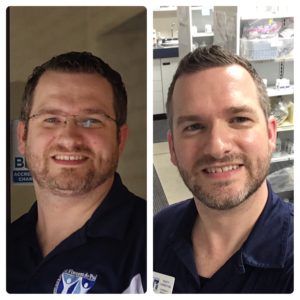 When I handed the box to Cheryl, one of our patients with diabetes, she began to cry. She was so grateful to have access to healthy food. It was an awakening, not only for Cheryl, but for me. Here I was teaching our patients how to eat better, but I wasn't doing it myself. From that moment on, I began to practice what I was preaching and lost 30 pounds. Now, I'm feeling better than I ever have.
What does innovation mean to you?
Innovation embodies my life in every way. I've created almost all the roles in my life. The job I wanted wasn't there, so I created it. I saw a need for people to eat better and created a program to foster it. When I saw an opportunity to transform a model of pharmacy care, I worked to get funding partners to support it. I'm drawn to new approaches and better ways of doing things and making a difference for the people around me.
---
For information about the SVDP pharmacy-based care model fueled by bi3, click here.