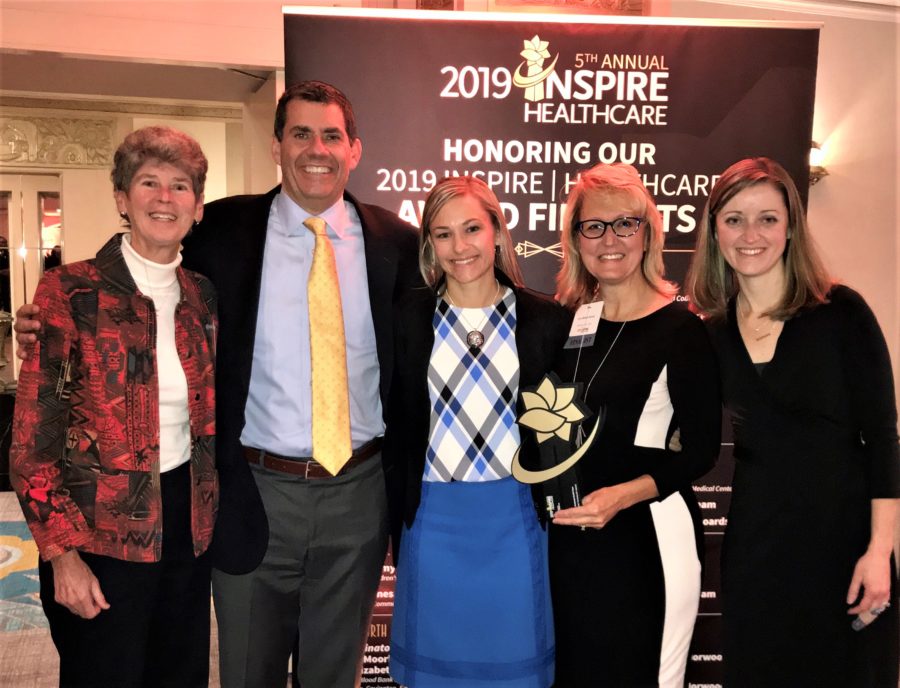 We are proud to share that the TriHealth Corporate Health team was named the winner of the Health Collaborative's 2019 Inspire Healthcare Technology Award for the bi3-funded  "Behavior Change through Consumerism Science" project.
The project was selected among several finalists from competing health systems for its application of technology as a solution to ongoing health challenges.
The $1.2 million bi3 grant fueled the initiative to apply consumer science theory to healthcare to help individuals make and sustain behavior and lifestyle changes that improve health. The project integrated data from multiple sources and deployed health coaches to implement the model and protocols with more than 2,000 individuals at GE, Cincinnati Public Schools and TriHealth.  Participating organizations saw increased productivity and employee health cost savings.
We look forward to building on the project's success via the recent grant we awarded to scale this model to other patient populations.