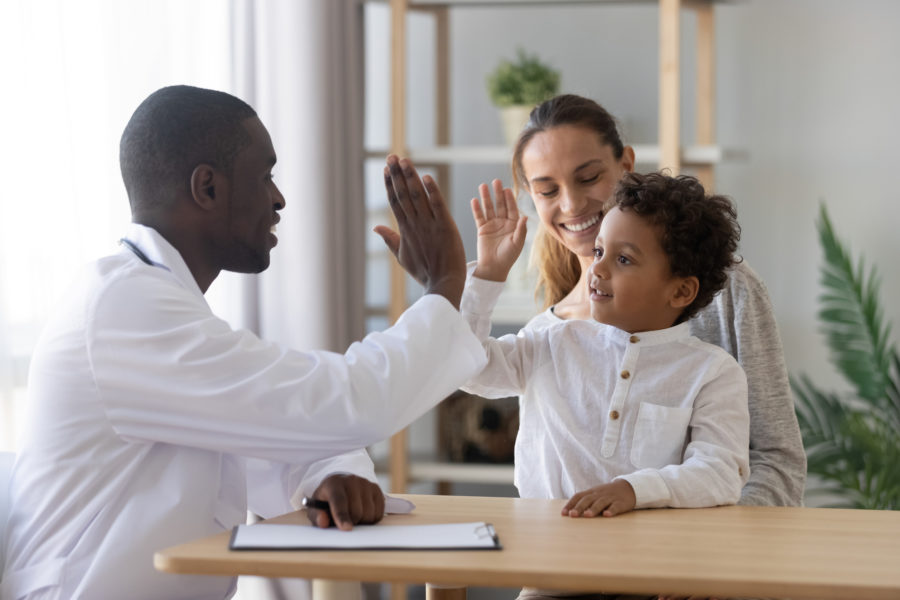 bi3-funded PainPack study shows potential for opioid alternatives
Ohio continues to be at the epicenter of the opioid crisis, impacting families across our community. Studies show that nearly 80 percent of Americans using heroin (including those in treatment) report misusing prescription opioids first.
Fueled by a $21,635 grant from bi3, TriHealth recently completed the COPE (Confronting the Opioid Epidemic) Study. It examined the effectiveness of the PainPack System — a non-opioid pain management alternative aimed at decreasing the risk of opioid addiction through physician prescribing patterns and a higher, more personalized level of patient education surrounding pain management. The prescribed blister pack mirrors that of the Z-pack and includes combinations of Advil and Tylenol.
Results from the study, which included 300 surgical patients, showed pain management for patients receiving the PainPack was similar to that of patients receiving the standard opioid prescriptions. Additionally, patients with the PainPack consumed less than half as many opioids as the control group, were prescribed 2,154 fewer pills of Oxycodone than the control group, and returned more than 3,000 opioid tablets for disposal, reducing the number of opioids available in the community.
The study proves there is a clear advantage of giving less opioid pills in a clearly marked pack before the patient leaves the hospital.  TriHealth is exploring how this study can further impact physician prescribing patterns and the availability of opioids in our community. For more results and details from the COPE study, visit the bi3 website.
---
bi3 receives Philanthropy Ohio's 2019 Innovation Award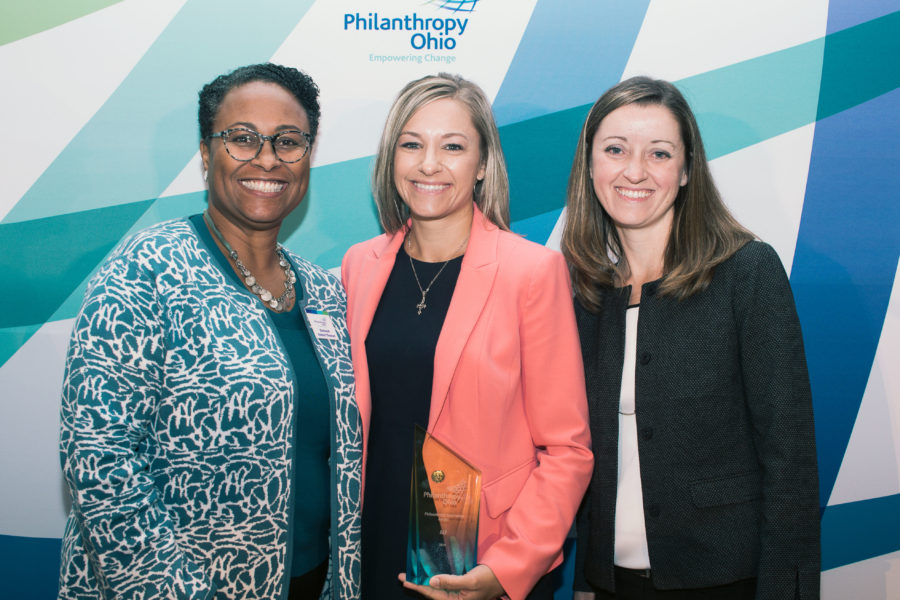 bi3 is honored to receive Philanthropy Ohio's 2019 Innovation Award.
Nominated by Ryan Adcock at Cradle Cincinnati for sparking dramatic change in reducing infant mortality, bi3 is proud to support innovative approaches to some of our community's big issues.  Our unique grantmaking strategy helped to challenge our StartStrong partners to think differently, work together in new ways and change outcomes for babies and families in the Avondale community.
During the Philanthropy Ohio conference in September, bi3 presented our efforts to communicate the impact of our grantmaking, what we've learned from our funded partners and how we will continue to leverage our unique strengths as a grantmaker in health to improve the health of our community.
Learn more about the 2019 Innovation Award.
---
Congratulations to Bethesda Inc. board member Ellen Katz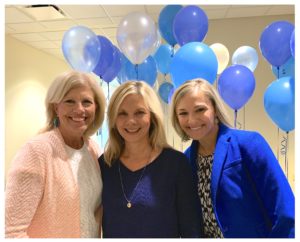 At this year's Blue Ribbon Bash, the Family Nurturing Center honored Bethesda Inc. board member and Greater Cincinnati Foundation president and CEO, Ellen Katz, for her years of dedication to make Greater Cincinnati a healthier place for children and families to thrive. We are truly grateful to have Ellen as a member of our team!
This year's event raised $110,000 to end the cycle of child abuse.
---