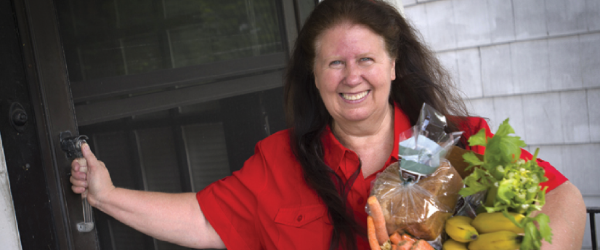 Grant Spotlight: Good Samaritan Free Health Center empowers patients through better nutrition
Forming new healthy habits are hard for everyone. It is particularly difficult for patients with chronic health conditions living in challenging environments. Is it possible for nutrition counseling to lead to behavioral change in order to treat health conditions related to poor nutrition? That's the goal of a bi3 grant to the Good Samaritan Free Health Center. And, initial results are promising.
More than 1,100 nutrition appointments for Center patients have been completed, resulting in improved nutrition knowledge, confidence in the ability to choose healthy food and drinks, and improved healthy eating behaviors. Those improvements have real health impacts for patients like Robert*.
Robert has type 2 diabetes and chooses to manage his disease with diet and exercise rather than medications. He works full-time and also cares for several children and his elderly mother. Robert has had multiple 'ups and downs' in his diabetes management but has continued to follow up with nutrition counseling. In subsequent months, Robert recorded significant improvement. From last May to November, he intentionally lost 12 pounds and lowered his A1C, a measure of blood sugar levels, from 9.6% to 6.8% (less than 7% is the goal for diabetes).
Click here to learn more about the Good Samaritan Free Health Center's behavioral health program and how it's impacting the lives of patients.
---
Cradle Cincinnati releases 2017 Annual Report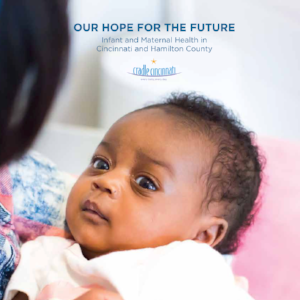 Cradle Cincinnati recently released its 2017 annual report on the state of infant mortality and maternal health in Hamilton County. Over the past five years, the county has seen a significant drop in its infant mortality rate resulting in 18 fewer babies dying each year since 2013. The report highlights the impact in Avondale of StartStrong, a bi3-funded initiative. While the recent report is encouraging, Hamilton County overall continues to have an infant death rate much higher than the national average. For more about the data and work yet to be done, please visit Cradle Cincinnati.
---
M-HeLP recognized by national organization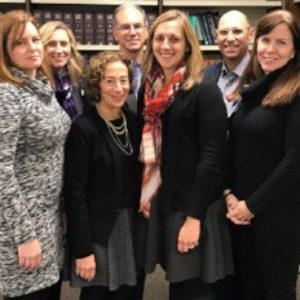 The National Center for Medical Legal Partnerships recently published an issue brief titled "The Opioid Crisis in America and the Role Medical-Legal Partnerships Can Play in Recovery." The brief highlights the Maternal Health Legal Partnership (M-HeLP) program, a collaborative project of Good Samaritan Faculty Medical Center and Legal Aid Society of Greater Cincinnati, funded by bi3. The M-HeLP program seeks to address the legal social determinants of health for women receiving prenatal care. The issue brief specifically focuses on services being provided to the HOPE (Helping Opiate-addicted Pregnant women Evolve) program.  Go to the brief here.
---