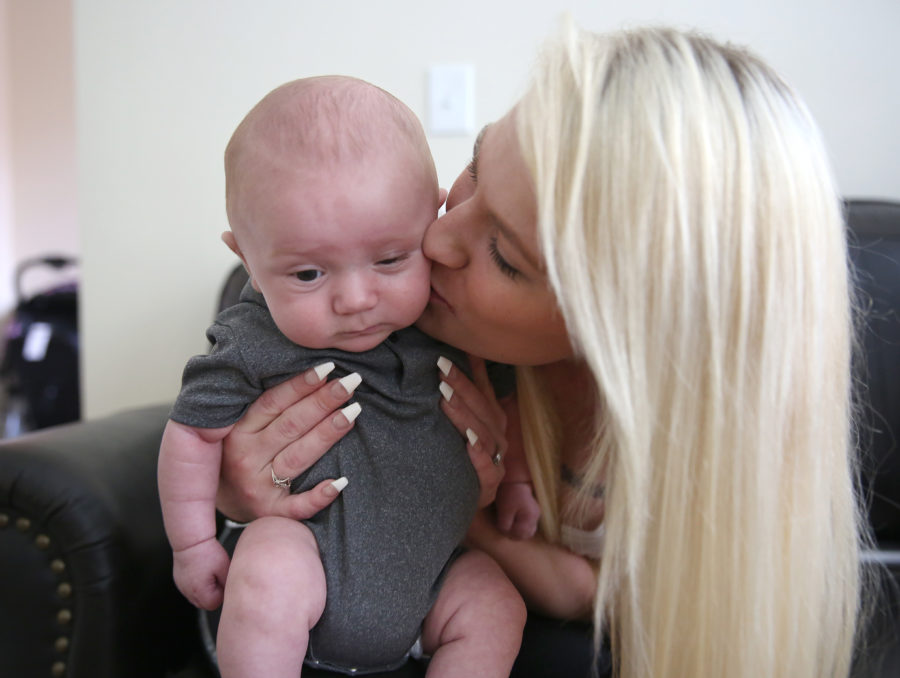 In 2017, bi3 awarded a one-year planning grant to First Step Home to develop a maternal addiction program at the Terry Schoenling Home for Mothers and Infants to provide comprehensive services for opiate-exposed mothers and infants in the first several weeks after birth. Now, initial success of the project has resulted in bi3 awarding a one-year $70,000 exit grant to support First Step Home's efforts to extend this new model of care to all maternal addiction clients served by the organization.
The program envision mothers and their babies:
Are prepared for the challenges of birth and delivery;
Come home together, healthy and abstinent, after delivery;
Ensure babies adapt well to the newborn environment and thrive;
Are discharged to safe housing and actively involved with a medical home for both mother and infant; and
Actively participate in high-risk infant follow-up programs.
During the initial planning year, First Step Home accomplished a number of steps to move the program toward sustainability:
Forged relationships with key partners, including Good Samaritan Hospital, Cincinnati Children's Hospital and Hamilton County Children's Services;
Extended the maternal addiction and support program;
Launched onsite nursing services for women and infants; and
Initiated patient screening and new processes to measure impact.
The program has served 21 mothers so far in the Terry Schoenling Home for Mothers and Infants. The average stay for a woman at First Step Home was almost 10 weeks, including just prior to and following the birth of her child. Nearly 90% of women completed an exit plan outlining their housing and treatment plans once they left the Home, with two-thirds utilizing medication-assisted therapy. 90% of infants had a pediatrician and 66% of women had an identified source of primary care.
The planning year allowed First Step Home to develop a three year plan to enhance and expand its maternal addictions treatment program to all the pregnant women it serves.