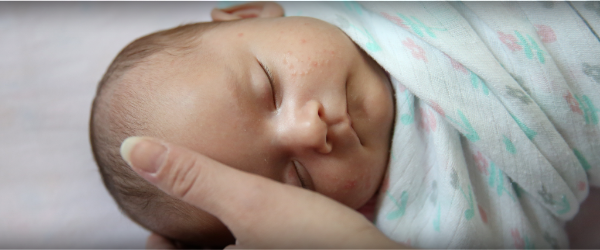 bi3 awards three new grants
bi3 announced today that three new grants totaling more than $415,000 will support treatment for people with addiction disorders and a new model of care for pregnant women.
bi3 is Bethesda Inc.'s grantmaking initiative to transform health in Greater Cincinnati. It focuses on four priority areas – including maternal and infant health and behavioral health. New grants include:
$271,430 to TriHealth Bethesda Family Medicine Residency Program to initiate a fellowship program to train and certify medical residents in Addiction Medicine. The program includes training for outpatient alcohol treatment, Medical Assisted Treatment (MAT) and behavioral health. The fellow will see up to 100 patients weekly at TriHealth and community-based treatment programs.
$70,000 to First Step Home to refine and scale a pilot program, funded by bi3,  that transforms the way mothers coping with substance use disorders learn to care for themselves and their babies. First Step Home's maternal addiction program ensures mothers are sober, babies are healthy and both live in a healthy and supportive environment. The grant will support First Step Home's efforts to move the promising initiative toward sustainability.
$75,000 to TriHealth Faculty Medical Center, the region's largest prenatal care provider for vulnerable women, to refine a plan for scaling a high-quality, patient-centered model of care for moms and babies. The goal is to improve access and health outcomes for disadvantaged women throughout our community, especially pregnant women and their babies at high risk for preterm birth.
To view the full news release, click here.
---
Grantee Spotlight: First Step Home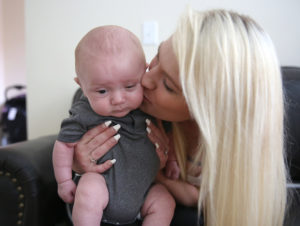 In 2017, bi3 awarded a one-year planning grant to First Step Home to develop a maternal addiction program at the Terry Schoenling Home for Mothers and Infants to provide comprehensive services for opiate-exposed mothers and infants in the first several weeks after birth. Now, initial success of the project has resulted in bi3 awarding a one-year $70,000 exit grant to support First Step Home's efforts to extend this new model of care to all maternal addiction clients served by the organization.
During the initial planning year, First Step Home accomplished a number of steps to move the program toward sustainability, including forging relationships with key partners, extending maternal addiction and support programs, and launching on-site nursing services for women and infants.
The planning year allowed First Step Home to develop a three-year plan to enhance and expand its maternal addictions treatment program to all the pregnant women it serves.
To read the full update, click here.
---
StartStrong on the radio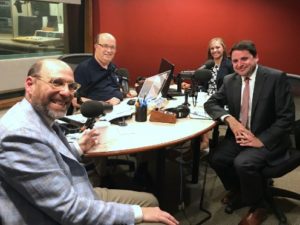 Bethesda Inc.'s president, Jill Miller, joined Ryan Adcock, executive director of Cradle Cincinnati and Dr. Michael Marcotte, TriHealth's Director of Quality and Women's Services to discuss StartStrong, a bi3-funded initiative to prevent preterm birth and infant mortality in Cincinnati's Avondale neighborhood, on WVXU's Cincinnati Edition. Cincinnati Children's, Every Child Succeeds, TriHealth and UC Health were lead partners in the initiative. To hear more about the program's successes and learnings, and plans for expansion to other Hamilton County, Ohio neighborhoods, listen to the segment here.
---
bi3's work featured by Grantmakers in Health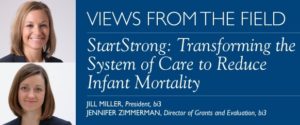 Grantmakers in Health (GIH), a national organization for philanthropic groups working to improve health, has featured bi3's work with StartStrong. Bethesda Inc.'s President, Jill Miller, and Ryan Adcock, Executive Director of Cradle Cincinnati, presented a session at GIH's national conference on June 21. Our work was also highlighted in an online feature in GIH's "Views from the Field" series. Click here to read the column.
---