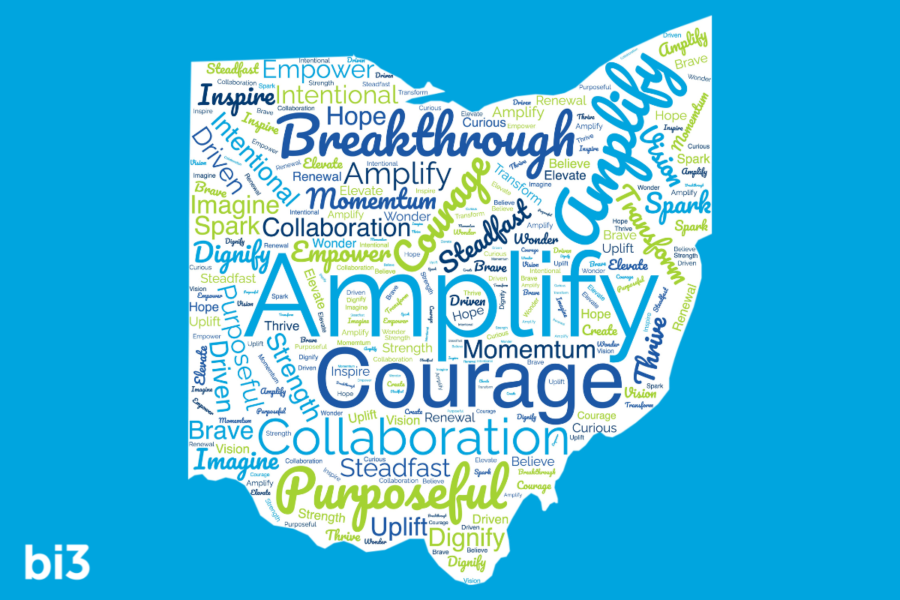 Amplify: To make larger or greater, to increase strength
In light of the recent tragedy in Memphis, there are no right words for me in this moment. I recognize this is a difficult time for the Black community and my heart aches for us all. I can't pretend to know how you must feel in these times of heartbreak, but please know that I care.
We can do better. bi3 will do better.
Each new year, instead of setting resolutions, the bi3 team chooses a word to guide our decisions and actions throughout the year. While we embrace many values and principles in our work, our word for 2023 bi3 is "amplify." Now is the time to amplify voices, impact and opportunities to transform health and achieve health equity.
In the new year, we will advance our work to improve birth equity and strengthen our strategic partnership with TriHealth to drive innovation and health equity in healthcare. We will amplify our investments in youth mental health and leadership in Trust-Based Philanthropy, encouraging other funders to ground their work in humility, trust, transparency and mutual accountability.
bi3 will strengthen our application of a racial and healthy equity lens, meaning all grant requests will consider an organization's commitment to reducing health disparities, increasing diverse leadership, and listening and engaging with those with lived experience.
To achieve real change, we need policy transformation. We will actively pursue solutions with both the public and policymakers, informed by our funded partners about barriers and challenges they face to improving health.
This year, bi3 is turning up the volume, leading the way to a day when every person has a fair and just opportunity to be as healthy as possible. The time is now.
I challenge you to ask yourself this question: How will I amplify my voice and actions to improve the well-being of others?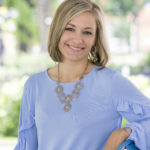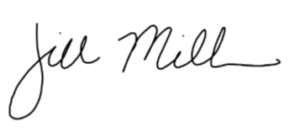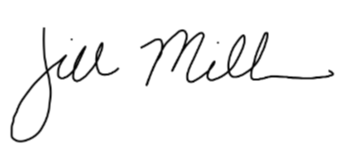 Jill Miller
President, Bethesda Inc.
---
bi3 UPDATES
---
Calling Hamilton County high school students to participate in World Teen Mental Wellness Day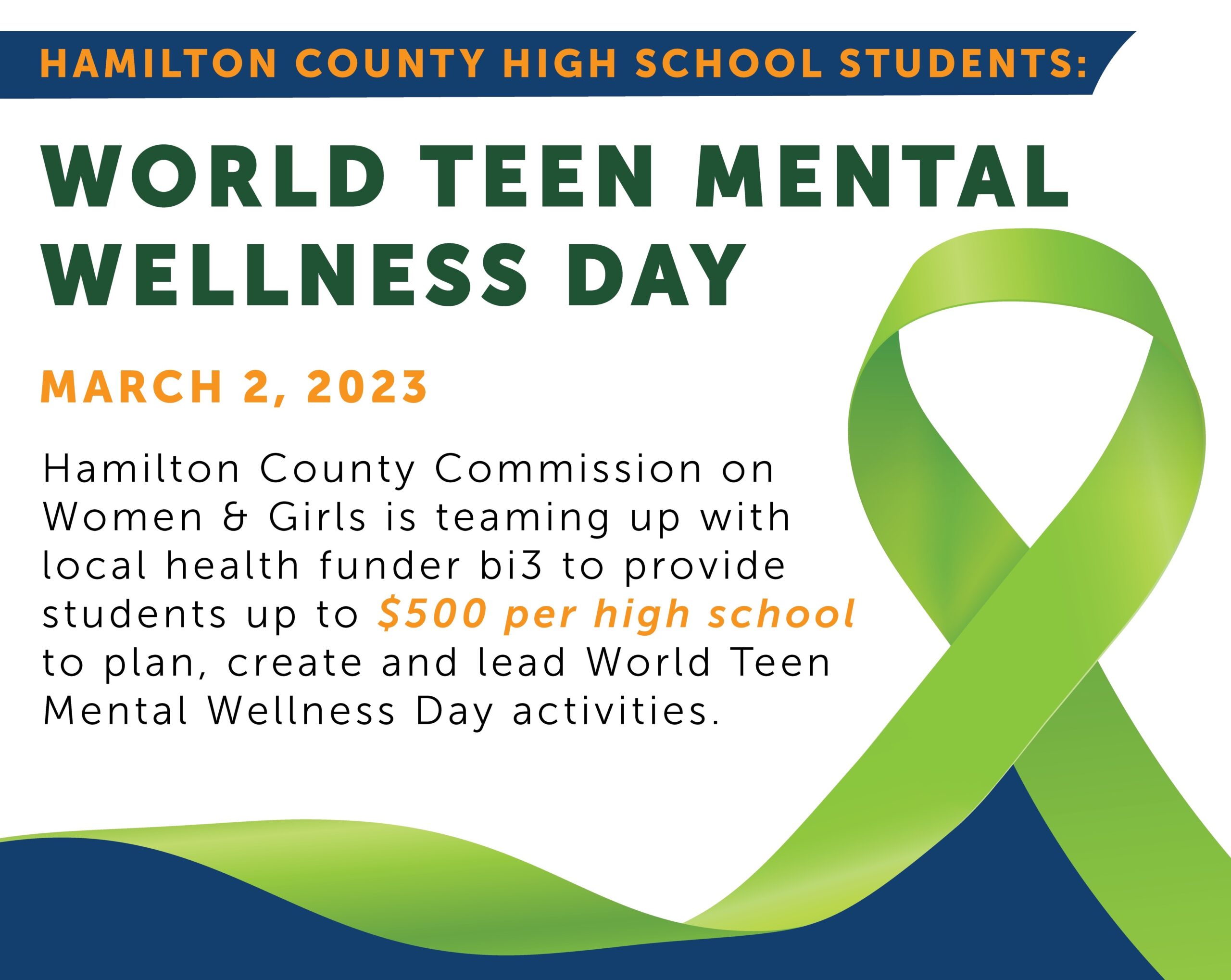 The Hamilton County Commission on Women & Girls is asking high school students to join peers around the globe on March 2 to raise awareness for the mental health issues teenagers face daily, promote mental wellness and determine solutions.
bi3 is teaming up with the Commission by awarding up to $500 per school to plan, create and lead wellness activities that engage fellow students.
Leaders unite for Cincinnati's National Day of Racial Healing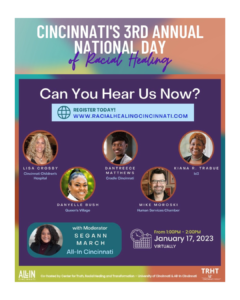 Cincinnati celebrated its third National Day of Racial Healing on January 17. bi3 was proud to sponsor the one-day event hosted by our partner All-In Cincinnati and the Center for Truth, Racial Healing & Transformation (TRHT) at the University of Cincinnati.
The event brought together influential leaders to acknowledge racial healing as a core component of racial equity and to create meaningful change. It included powerful keynote speeches from prominent political activist, scholar and author Angela Davis and award-winning researcher and activist Anna Gifty Opoku-Agyeman.
bi3's Kiana Trabue served as a panelist in a session dedicated to lifting the voices of local Black women experiencing lasting effects of bias and discrimination in healthcare settings.
Jill Miller named one of Venue Magazine's 2023 Influential Women of Greater Cincinnati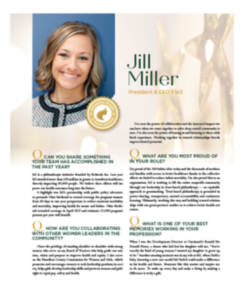 Venue Magazine recognized bi3 President & CEO Jill Miller as one of its 2023 Influential Women of Greater Cincinnati. The annual list includes remarkable female leaders in business, mentors in the community and volunteers who offer their time and talents to better Cincinnati.
Jill leads bi3 with trust, transparency and humility, core principles of Trust-based philanthropy, an approach that creates better outcomes through mutual accountability with funders and grant partners. Through Jill's efforts, bi3 is at the forefront and considered one of the national leaders in practicing the approach.
---
FUNDED PARTNER UPDATES
---
Venue Magazine highlights Best Point Education & Behavioral Health for transforming maternal mental health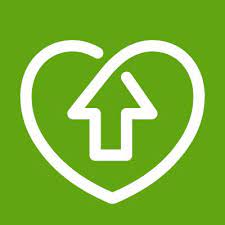 Through a $240,000 bi3 grant, Best Point Education & Behavioral Health is leading an 18-month project to transform maternal mental healthcare in Greater Cincinnati.
An estimated 800,000 women suffer from maternal mental health conditions such as depression, anxiety and bipolar disorder each year. While many conditions are treatable, many women cannot access essential treatment.
Best Point is driving the change and collaboration needed to ensure all mothers receive the necessary care. Through the bi3 planning grant, Best Point is working with other local organizations and leaders to develop a strategic plan to transform maternal mental healthcare in Greater Cincinnati. Partners include Every Child Succeeds, Cradle Cincinnati, Groundwork Ohio, TriHealth Women's Services, UC Health and Hamilton County Public Health
Groundwork Ohio releases the Early Childhood Dashboard to advance equity and catalyze action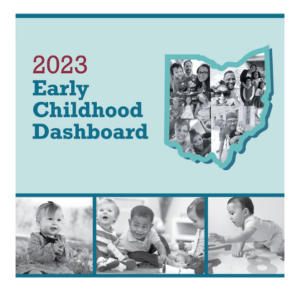 Groundwork Ohio released the Early Childhood Dashboard, a first-of-its-kind accounting of Ohio's performance on more than 20 critical early childhood metrics that examine the factors and outcomes required to ensure young children in Ohio are healthy and ready to learn.
bi3 was a key funder in the Dashboard development in which Groundwork collaborated with the Health Policy Institute of Ohio, soliciting feedback from early childhood experts, families, community organizations, providers and other stakeholders at the local, state and national levels.
The Dashboard analyzes trends across the years, comparing Ohio to the U.S. By highlighting disparities and inequities, the Dashboard is a valuable tool to identify and elevate policy changes that will help achieve equity and lay a strong foundation for young children and families in Ohio.
---
For more updates on the work of bi3 and our funded partners, be sure to follow us on social media!