Grantee Spotlight: Parent Connext
Did you know that half of Greater Cincinnati's children have experienced at least one adverse childhood experience (ACE)? Adverse childhood experiences, or ACEs, are experiences that can lead to trauma or toxic stress that impact children's brain development, health and well-being throughout their lifetime.
Thanks to a $1.1 million, three-year grant from bi3, Beech Acres Parenting Center, Cincinnati Children's Mayerson Center and TriHealth Pediatrics launched Parent Connext, a program that intervenes early in a child's development, strengthens parental resilience, reduces toxic stress and improves child development and health. It does so by offering a unique package of services like screening, parenting coaching and referral to community resources.
Now in its second year, efforts by the Parent Connext program are proving fruitful for families throughout the Tri-State, including referring nearly 1,250 families to parenting specialists, with nearly half of those families engaging in services. Parents are reporting improved efficacy and behavior, as well as satisfaction with the services they've received.
Click here to learn more about this innovative program, and what's ahead for this grant.
---
End-of-life planning featured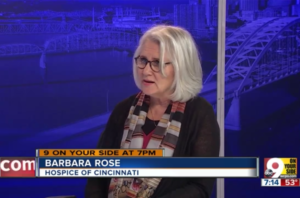 Conversations of a Lifetime, a Hospice of Cincinnati program funded by bi3, was recently featured on WCPO-TV to highlight the importance of advanced care and end-of-life planning. bi3 and Catholic Health Initiatives jointly awarded a $2.3 million, three-year grant to Hospice of Cincinnati for the project. The program has reached deeply into the community via 320 physicians coached in initiating conversations, 700 facilitators trained to deploy the program to the community, and 12,850 documented conversations between patients and physicians. Click here to view WCPO's interview with Barbara Rose, project administrator for Conversations of a Lifetime.
---
Tech Ohio profiles Spry Labs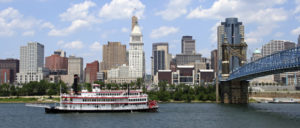 Spry Labs tackles healthcare's big problems by quickly designing and testing innovative ideas. bi3 supported the start-up of Spry Labs through a grant to Cintrifuse and continues to support its efforts to quickly scale innovative solutions like "Benny", a first-of-its-kind platform to track healthcare systems'  community benefit programs. Click here to read the profile interview.
---