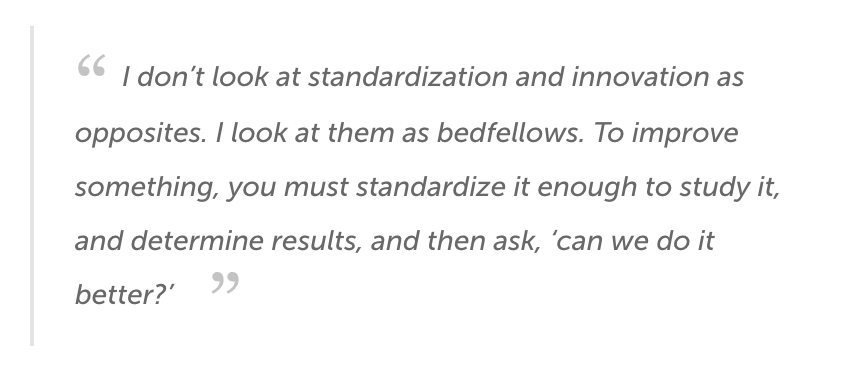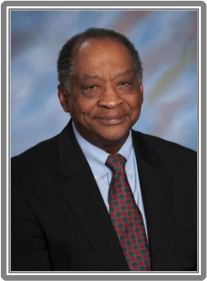 Perspective by Dr. Robert Collins, M.D.
Bethesda Inc. Board Member, TriHealth Board Member, and Former TriHealth Chief Medical Officer
Through its grantmaking initiative to transform health called bi3, Bethesda Inc. works to help all people in Greater Cincinnati have the same opportunity to achieve their highest level of health and well-being.
We do this by investing in innovative approaches to solve longstanding community health issues by identifying and funding ideas to spark new approaches to improve health at a population level.
As co-sponsor of TriHealth—recognized as one of the nation's top 15 health systems by Watson Health—we have a unique opportunity to leverage a highly respected clinical network to scale and prove new models of care.
As we search for solutions, we recognize a dichotomy. How can we seed disruptive approaches to care, when strong health systems are built to do the opposite — standardizing care to ensure quality? After all, aren't standardized, repetitive care practices at odds with innovation principles that reward risk-taking and embracing failure?
Actually, we believe the two are highly compatible.
Innovation is built on problem-solving through testing, learning and reapplying. My experience as a private practice physician and later as chief medical officer of a large, integrated health system is that measurement and improvement are fundamental to innovate in clinical and social settings.
The key is to understand the connection and never stop thinking about how to do it better.
Take a physician, for example. To some extent, MDs have lived in a 'world of one'. While their practices are informed by training and standards, everyone has their own best practices based on their personal experiences.
Now, if you pull in data from a larger pool of physicians working in groups, it becomes possible to identify patterns, improve practices and change behavior more quickly.
A great example is when TriHealth established a large physician practice. Many of its members came from their own private practices without common standards or a structure for innovation. Then, a bi3 grant enabled these individual practices to transform into a single cohesive, standardized practice by adopting the patient-centered medical home (PCMH) model and consistently tracking improved outcomes proving the model's merits.
With PCMH, primary care physicians take a whole-person approach, becoming partners for wellness and prevention and no longer simply someone to visit when you're sick or need a prescription renewal. The patient-centered medical home model is now adopted in health systems across the country.
Another example is the bi3 grant that fundamentally changed how care is delivered at TriHealth's Good Samaritan OB-GYN Center, which serves many patients who disproportionately suffer from poor birth and health outcomes. The Center adopted a new patient-centered, team-based approach that connects each patient with a consistent care team and community resources and tracked how this collaborative approach leads to better health outcomes. This innovation is now standard practice at the Center.
bi3's Grantmaking Role: Fueling New Approaches
Three models for innovation1 are often identified – yet hospitals historically are set up to use only one of these models – incremental innovation.
Incremental innovation – how most hospitals operate. Staff is trained to perform the same tasks with excellence. There's little excess time to think outside the box.
Reproducible innovation – by isolating a specific product or service. The auto industry is an example, where a design team creates incremental features each model year.    
Dedicated innovation – where funding a dedicated team can spark radical innovation by enabling them to take considered risk in making changes. This is fundamental to true innovation.
However, to achieve true transformational change, the "dedicated innovation" team model is essential. bI3 grants provide the resources to afford hospitals the bandwidth to put this dedicated innovation model in place and constructively disrupt an otherwise traditional, standardized system. 
Because of our unique relationship, bi3 is helping spur dedicated innovation within TriHealth. We know health systems uniquely can deploy new care models to large populations, but it also takes community partners to extend new approaches outside of established clinical operations. If one or the other is missing, innovation is not as effective.
Identifying where to invest in innovation, and constantly measuring and improving new models, have proven essential to scale and ultimately to realize better outcomes.
As we continue to seek game-changing care models, marrying principles of standardization and innovation will be key. Without both, developing equitable solutions to transform the health and well-being of all people in Greater Cincinnati would simply not be possible.
---
1     Source: Beyond the Idea: How to Execute Innovation in Any Organization — Govindarajan/Trimble