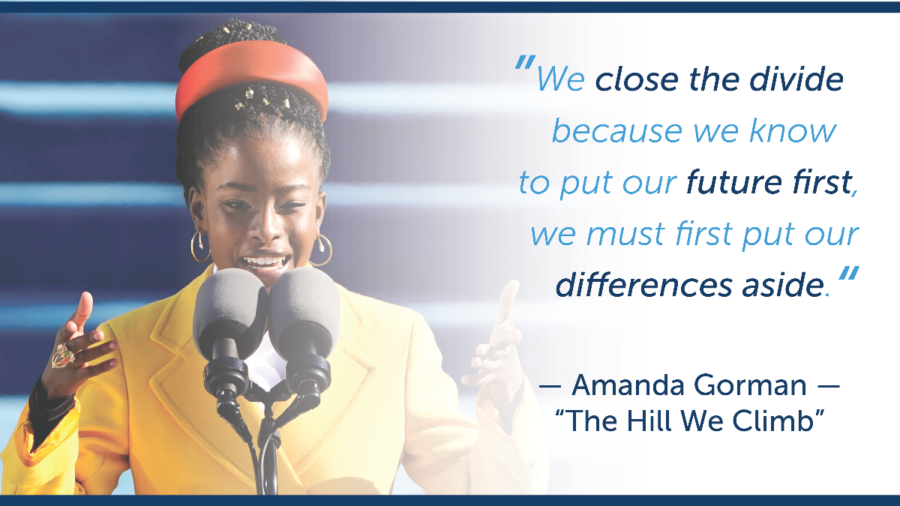 Join us in closing the divide
Like many Americans, I was moved by Amanda Gorman and her inspiring poem at the presidential inauguration. However, I was reminded by a Bethesda Inc. Board Member that she not only had the talent, but unlike so many in our Black and Brown communities, she also had the opportunity to achieve greatness. In his words, "Extraordinary people do extraordinary things, but a person should not have to be extraordinary to have the opportunity to achieve extraordinary things."
At bi3, we recognize that tackling racism is a strategy for mitigating health disparities.  If we are to achieve our mission of transforming health for ALL people in Greater Cincinnati, we must continue to talk about structural racism and promote dialogue about its societal and health implications.
As we near the end of Black History Month, we urge you to keep the conversation going. Join us in the YWCA's 21-Day Racial Equity & Social Justice Challenge.
I also invite you to learn more about our Trust-Based Philanthropy approach to grantmaking that is leading to greater success and impact.
Help us close the divide and realize the day when every baby born in Cincinnati has equal opportunity to achieve their highest level of health and well-being.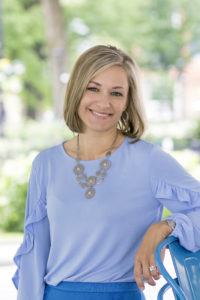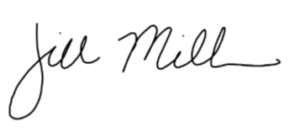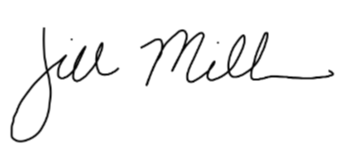 Jill Miller
President, Bethesda Inc.
---
COMMUNITY SPOTLIGHT
---
21-Day Racial Equity & Social Justice Challenge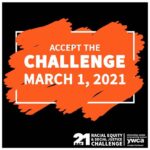 Beginning March 1, immerse yourself in racial equity and social justice by participating in the YWCA Greater Cincinnati challenge. Discover how racial and social injustice impact our community, connect with other participants and identify ways to dismantle racism and other forms of discrimination. Please join us and encourage your friends and family to do the same.
Sign up and share your reflections with us!
---
bi3 UPDATES
---
bi3 featured by Trust-Based Philanthropy Project
Jill Miller recently shared with the Trust-Based Philanthropy Project why trust is such an important part of bi3's grant strategy.
"bi3 does more than write checks. We adopted a trust-based approach that has made bi3 a more effective funder and better partner. It also fuels our ability to work with our partners to collectively achieve our mission of transforming health for all people in Greater Cincinnati, and beyond," Miller said.
Read the full article to learn more about the different ways we are incorporating a trust-based approach in our work.
Jill Miller honored at the 2021 Medical Mutual Pillar Awards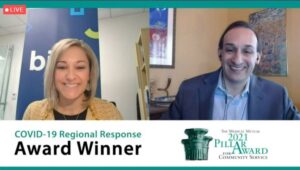 Nominated by the United Way of Greater Cincinnati (UWGC) and Greater Cincinnati Foundation (GCF) for her leadership of the Greater Cincinnati COVID-19 Regional Response Funders' Collaborative, Jill Miller was honored with a 2021 Medical Mutual Pillar Award for Community Service.
GCF and UWGC activated the unprecedented, cross-sector regional response to address critical community needs and named Miller to lead the funders collaborative to devise new ways to deliver resources quickly to nonprofits to help as many residents as possible. The fund raised and awarded over $7 million dollars to 250 diverse organizations throughout the regions in just seven weeks.  This award represents the collect power and compassion of our community.
As Cindy Auger retires, we welcome Courtney Manis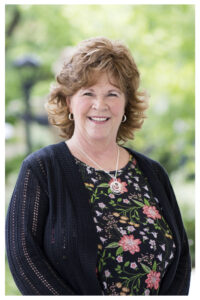 After nearly nine years with the Bethesda Inc. and bi3 team, Cindy Auger is taking a well-deserved retirement. We thank Cindy for her years of dedication and support and wish her much health and happiness as she begins a new chapter. We are excited to welcome Courtney Manis as our new Executive Assistant at Bethesda Inc.
---
For more updates on the work of bi3 and our funded partners, be sure to follow us on social media!