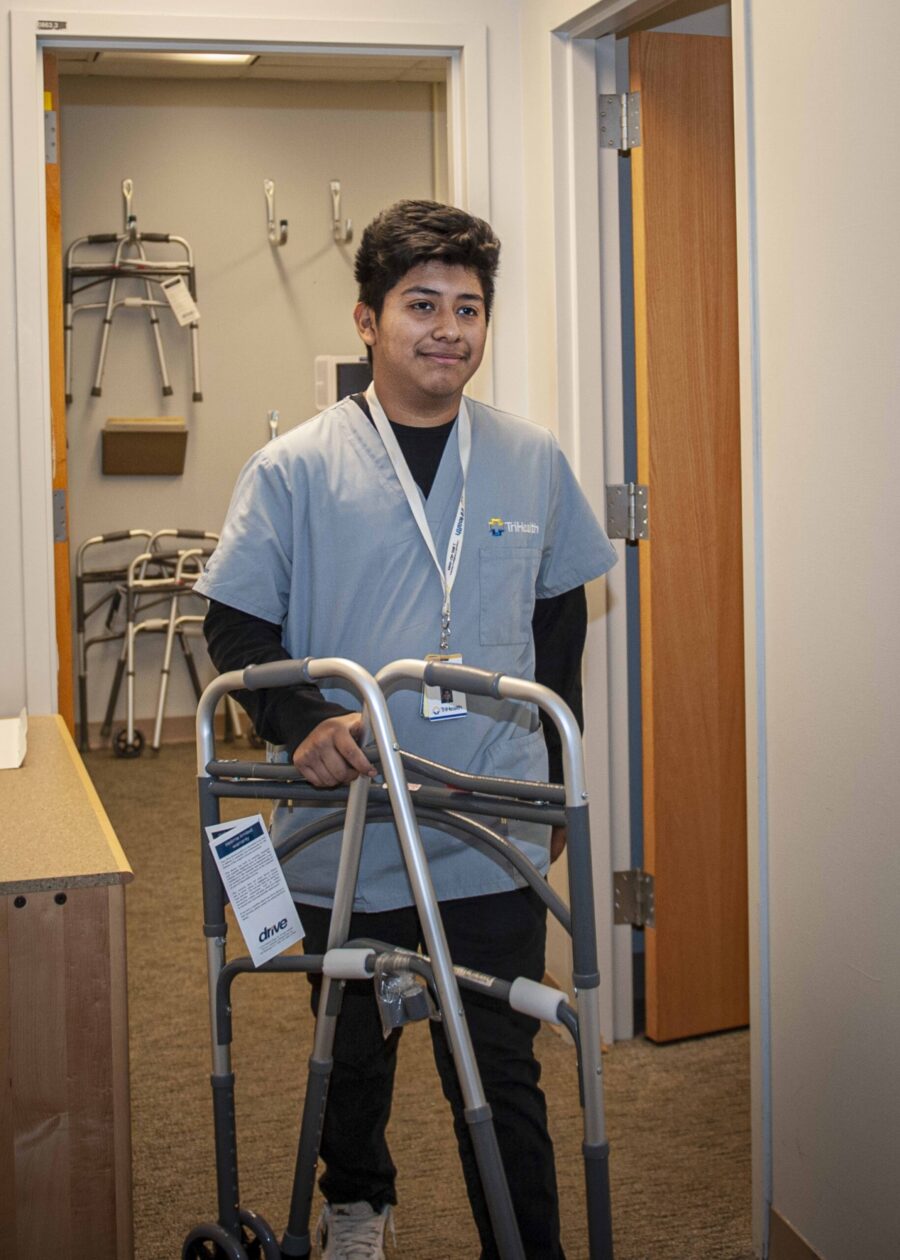 The bi3-fueled TriHealth School to Work program gives Cincinnati Public School Students the opportunity of real-world working experience and mentorship in the healthcare field while building a diverse healthcare workforce to mirror the community in which it serves. Since its inception, 33 students across three cohorts have participated in the program, with 100% of the first two groups graduating from high school and continuing to college, trade school or the military.
Catch a glimpse into the day-to-day action with program graduate Andy, as he looks back on his experience with School to Work.
bi3 supported the TriHealth School to Work program through a $1 million given in 2019 and an additional $6 million in funding towards an endowment in 2022.
We recently released a Resource Guide detailing how to begin a School to Work program.