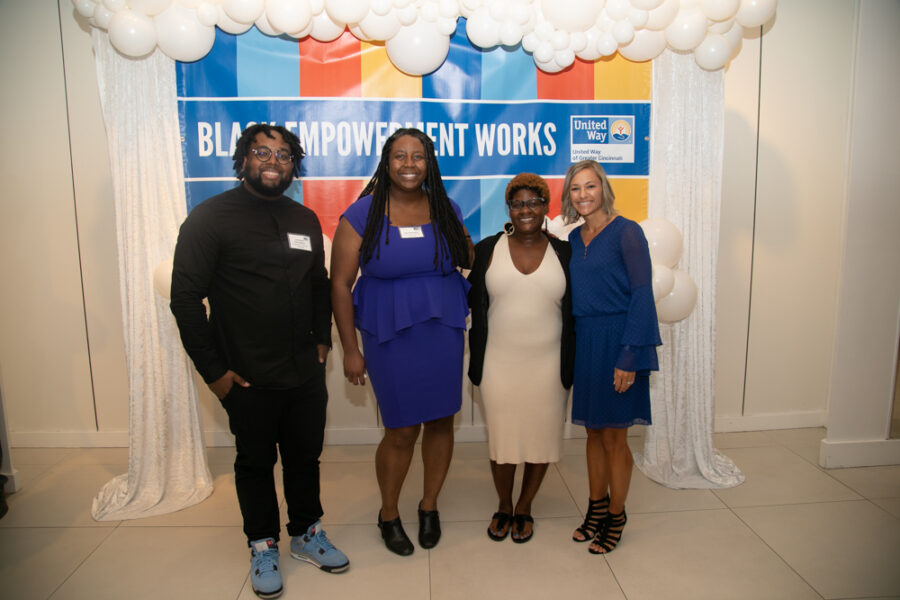 $1 million investment will support community-based, Black-led organizations 
bi3, a philanthropic initiative to transform health for all people, announced the launch of the bi3 Health Equity Fund in partnership with the United Way of Greater Cincinnati (UWGC) to support Black Empowerment Works. In its third year, Black Empowerment Works gives grants to Black changemakers to fund creative ideas and impactful projects that help Greater Cincinnati communities address poverty and systemic inequality.
Since 2010, bi3 has awarded more than $86 million to TriHealth and community-based organizations to fund innovative ideas to transform health. The newly established bi3 Health Equity Fund will provide $1 million in funding over three years to address disparities in resources for Black-led organizations to improve health outcomes and build health equity.
"bi3's purpose is to lead to a day when every person has a fair and just opportunity to be as healthy as possible," Jill Miller, President and CEO of bi3, said. "We launched the bi3 Health Equity Fund in partnership with Black Empowerment Works to foster Black-led, grassroots organizations that know what their communities need."
In its third year, Black Empowerment Works announced an overall investment of $1.3 million to the 2022-2023 class. The class includes 60 Black-led projects and programs promoting social mobility, economic prosperity and systemic change, with grants ranging from $10,000 to $25,000. Through its Health Equity Fund, bi3 is supporting nine organizations focused on improving health.
The 2022/2023 bi3 Health Equity Fund Grantees:
Breastfeeding Outreach for Our Beautiful Sisters, BOOBS ($25,000) − to protect against infant mortality and morbidity via breastfeeding promotion and support, education, outreach and advocacy to Black mothers and other populations most vulnerable or at risk.
Butterflies in Heels ($25,000) − to support girls' social, emotional and academic needs by providing after-school programming centered on confidence-building, resiliency, community service, post-secondary education and career aspirations.
Center For Healing the Hurt ($20,000) − to provide free, trauma-based therapy for children and teens to help them to address, process and recover from traumatic experiences.
Mentoring Young Minds ($25,000) −to provide holistic support for African American students in grades 3 to 12, including individualized academic instruction, behavior and trauma therapy, support mentorship and skills development.
Our Tribe ($25,000) − to provide programming and events that connect, empower, educate and advocate for the Black Autism Community in Cincinnati.
Parent Promise ($25,000) − to host family resiliency support groups and family enrichment opportunities with a specific focus on single motherhood.
Preston Brown Foundation Inc. ($10,000)− to provide virtual and in-person Youth Mental Health First Aid training/certification at no cost to 70 adults (teachers, coaches, social workers, parents, etc.) serving students in Hamilton County with a majority Black representation.
The Mothership Institute ($25,000) − to create community peer birthing circles for young women in high school, supporting them as they support one another and providing childbirth education and period products and resources.
Their Voice of Greater Cincinnati ($25,000) − for the Respite Care program, which focuses on the needs of caregivers whose children have been diagnosed with cerebral palsy.
The full list of recipients and more information about the program can be found at uwgc.org/bew.
Media Coverage: