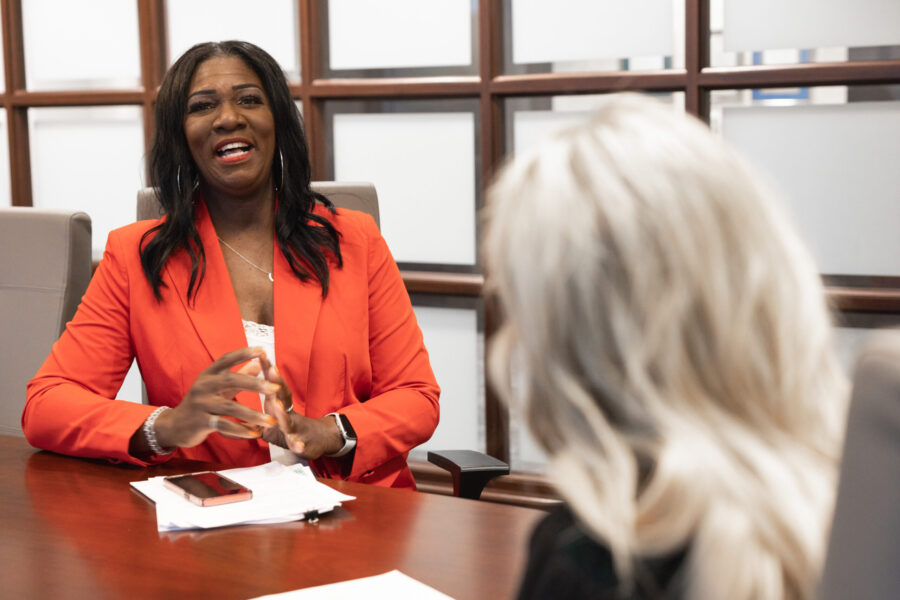 Janelle McClain, Ph.D.: Through a mother's lens
At bi3, we are fortunate to work with partners committed to health innovation daily. We are honored to share their stories and the positive impact they are making.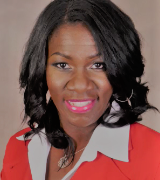 Janelle McClain, Ph.D., is the CEO/Executive Director at Breastfeeding Outreach for our Beautiful Sisters (BOOBS), a Black-led Cincinnati nonprofit organization that promotes, educates, and advocates for breastfeeding and mothers. Janelle also serves as a breastfeeding ambassador, trainer and advocate, passionately driving systemic change, guiding policy formulation, and championing breastfeeding awareness for Black and low-income mothers. Her vision: A healthier, more supportive community for both moms and babies.
bi3 is supporting BOOBS' efforts with a $25,000 grant through the bi3 Health Equity Fund, a three-year $1,000,000 initiative to drive equitable health outcomes through Black-led grantees in partnership with the United Way of Greater Cincinnati and Black Empowerment Works.
What led you to your current role?
Early in my career as a leader in healthcare administration, I understood the complexities of making a positive difference in both population and community health. My healthcare administration leadership role helps me strategically plan and implement programs and collaborations that work towards better health outcomes for populations experiencing health disparities. My unique medical condition during my first pregnancy threatened my ability to breastfeed and provided me with a deeper understanding of the importance of why women need to be educated and supported during one of their most delicate times. Faced with the challenge of not being able to breastfeed my baby was devastating to me, and this was compounded with the lack of community and professional support not made available at the time. As a result, I had a deeper understanding of what it was like to lack support and education and to face maternal and child health issues alone. Thus, I decided to fuse my professional healthcare administration background with my personal experience and build a community-based organization for mothers—Breastfeeding Outreach for Our Beautiful Sisters, or BOOBS. Over seven years of forming community partnerships, recruiting mothers, and providing support and education, we have worked with over 1,000 unique case mothers in the community!
What barriers do you face? 
We are a little fish in a big pond as a community-based grassroots organization, but we also know that many of the most effective solutions start from the bottom up. We understand that a healthy start is the best way to a healthy community. We also understand the best outcomes come in a layered approach. We work with the moms and the community, but we also advocate at a higher level so we can help to shape policies and influence laws that impede on women, particularly African American women and their ability to breastfeed successfully. There is a continued breastfeeding disparity among the number of African American women successfully breastfeeding their babies and other ethnic groups. BOOBS is challenged with maintaining long-term sufficient support for the women and children we serve.
Our moms face extraordinary social barriers, which ripple effect on their ability to successfully make decisions on many key aspects for their families' social and physical well-being. We strive to provide them with the support they need by offering easy access to community breastfeeding sessions. We also want to ensure that the moms in the community feel empowered to breastfeed, that they understand the importance of breastfeeding and that we are a resource for them to successfully start their breastfeeding journey.
What's it like working with bi3 as a funder?
bi3 recognizes Black-led organizations that are currently working in the community and have evidence-based, measurable results. They invested in our program, which has statistically measurable proven positive health equity outcomes, and they trust us to do the work.
What continues to drive your passion?
I'm a mother. I am who I serve. Everything I do is through a mother's lens—a Black mother's lens. It's in my blood to care about Black moms and babies living and thriving. Black women often aren't encouraged to try breastfeeding and those who do often face challenges in their jobs and other environments. I know the struggles I faced when trying to breastfeed my own children, and I am committed to being the community resource for women, supporting them in their decision to build healthier families and healthier communities.
---