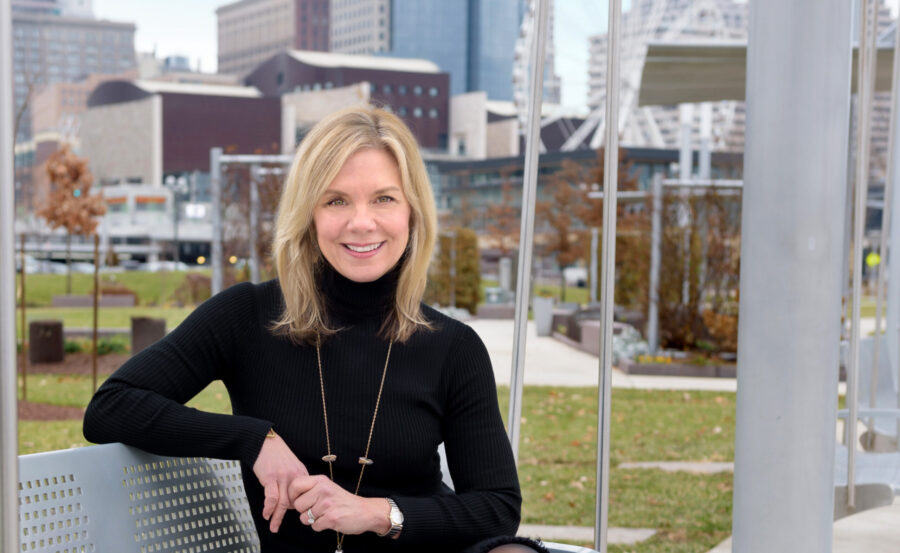 Bethesda Inc., co-sponsor of TriHealth and founder of the health-focused grantmaking initiative bi3, announced its board has elected Ellen Katz, President and CEO of the Greater Cincinnati Foundation (GCF), as the new incoming Chair according to Jill Miller, President.
Katz replaces Kathy Kelly following completion of her term. Kelly will remain on the Bethesda Inc. Board and also serves as Vice Chair of the TriHealth Board of Trustees.
"We are extremely grateful to Kathy for her leadership and continued dedication while looking forward to our next chapter. Ellen has played a pivotal role since the beginning, guiding the development and strategy of bi3," said Jill Miller, President of Bethesda Inc. "She is the right Chair, at the right time, as bi3 prioritizes health equity and recognizes racism as a public health crisis."
In addition to leading GCF, the region's largest foundation, Ellen also serves on its Governing Board. She holds an M.A. in Psychology from University of Cincinnati and an MBA from Xavier University. Prior to GCF, Ellen was President & CEO of The Children's Home of Cincinnati, which provides services to more thousands of children and their family members each year. She has served on Bethesda Inc.'s board since 2006, shepherding more than $48 million in bi3 investments to transform and enhance health and healthcare in Greater Cincinnati.
"Through bi3, Bethesda Inc. is uniquely positioned with resources and a willingness to take risks and challenge the status quo," said Katz. "I look forward to engaging in the policy and advocacy needed to advance health equity and reduce disparities, creating the systems change needed to make our community a healthier place for everyone."
In 2004, Cincinnati Business Courier recognized Ellen's many achievements by naming her to its "Forty Under 40" list. She is a graduate of Leadership Cincinnati's Class XXIX, received Medical Mutual's Pillar Award for Executive Director of the Year, and was named Cincinnati USA Regional Chamber's 2014 Nonprofit Woman of the Year. She was listed as one of the region's Power 100 by Cincy Magazine in 2014-2020.
About Bethesda Inc.
Bethesda Inc. is co-sponsor of TriHealth and creator of bi3, a dedicated grantmaking initiative to transform health in Greater Cincinnati.   Bethesda Inc. is a non-profit support organization for Bethesda Hospitals and entities, including Bethesda Foundation, which provides philanthropic support for Bethesda hospitals, Hospice of Cincinnati and Fernside.