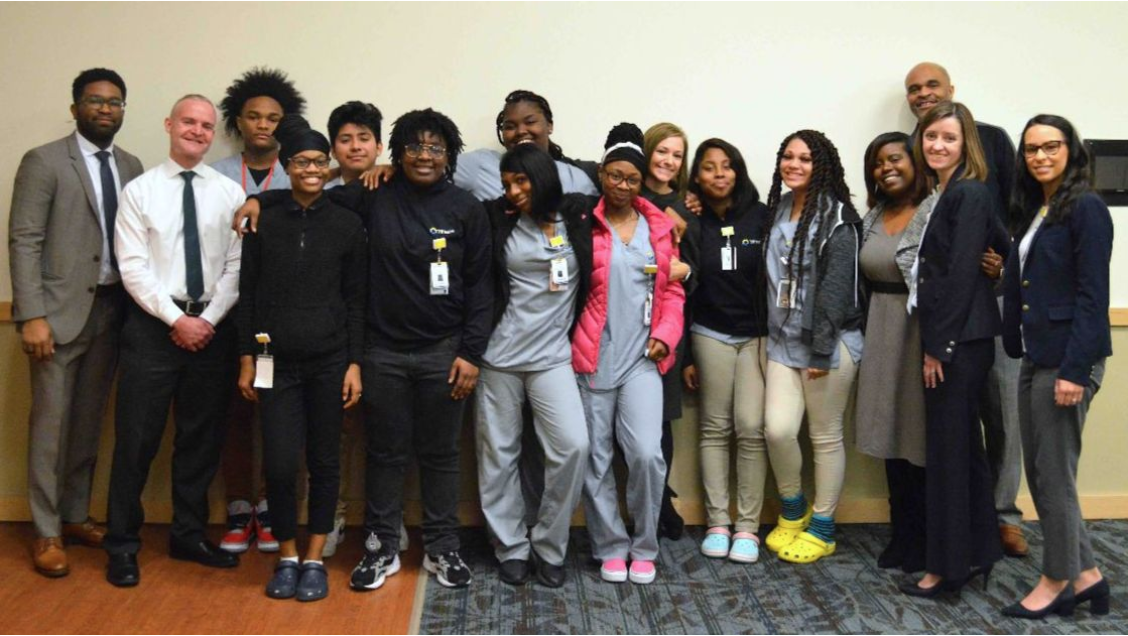 ---
bi3 UPDATES
---
bi3 releases Building a School to Work Program resource guide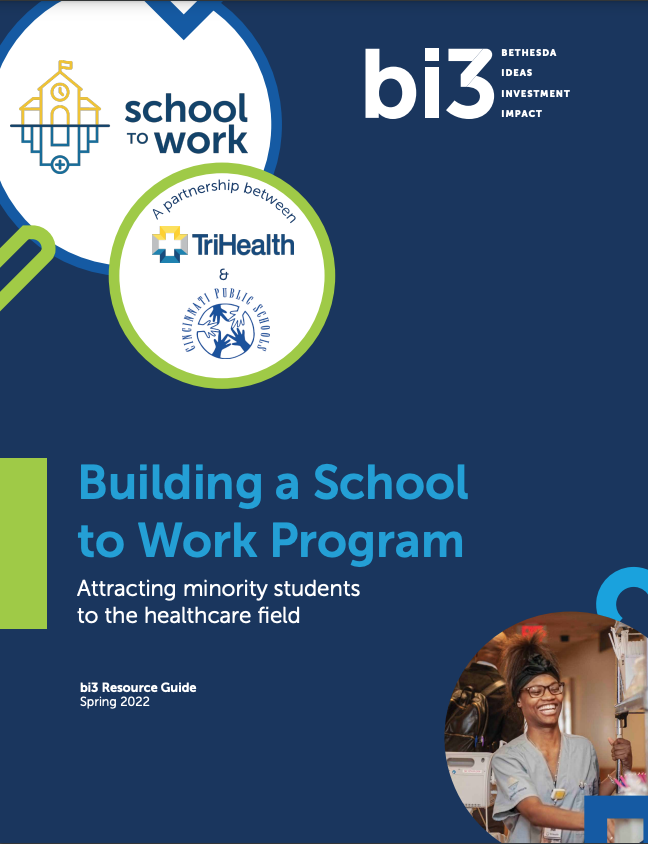 The importance of improving health outcomes and bridging the health equity gap for racial and ethnic minority groups is underscored each April during Minority Health Month. To support this effort, bi3 has released its newest resource, Building a School to Work Program, which provides a how-to guide to build health equity through an innovative job training model.
Building a School to Work Program details how to plan and implement a well-designed work-based learning program to inspire minority students to pursue careers in healthcare. The guide includes steps on getting started, building and implementing the program, and measuring and evaluating impact.
bi3 awarded a $1 million grant to TriHealth in 2018 to create the two-year paid apprenticeship program in partnership with Cincinnati Public Schools. The long-term aim is to build a more diverse healthcare workforce that mirrors the community TriHealth serves.
bi3's Jennifer Zimmerman and TriHealth's Jeremiah Kirkland recently presented the guide to Ohio Hospital Association's Chief Diversity Officer Roundtable to encourage other healthcare systems to create similar programs. We consider it both a responsibility and a privilege to share what we've learned to inspire our community and others across the country to take risks and challenge the status quo.
As we reflect on successful initiatives like the School to Work program, we look forward to reviewing the proposals submitted for bi3's latest Building Health Equity RFP. Look for the grant awards announcement in June!
Happy 126th Birthday, Bethesda!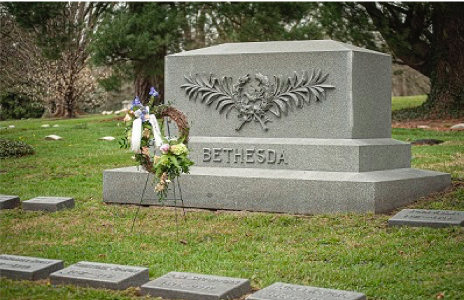 In honor of Bethesda's anniversary, 50 Bethesda North Hospital leaders attended a graveside service at Spring Grove Cemetery to remember and reflect on the mission that began 126 years ago.
From the humble beginnings of a small house in Mt. Auburn, the German Methodist Deaconesses built a legacy of caring for the sick poor, especially German immigrants trying to make it in America. Over a century later, bi3 carries on their legacy by prioritizing health equity and fueling new ideas to reduce health disparities.
---
PARTNER UPDATES
---
bi3 and the American Heart Association share Research Goes Red survey results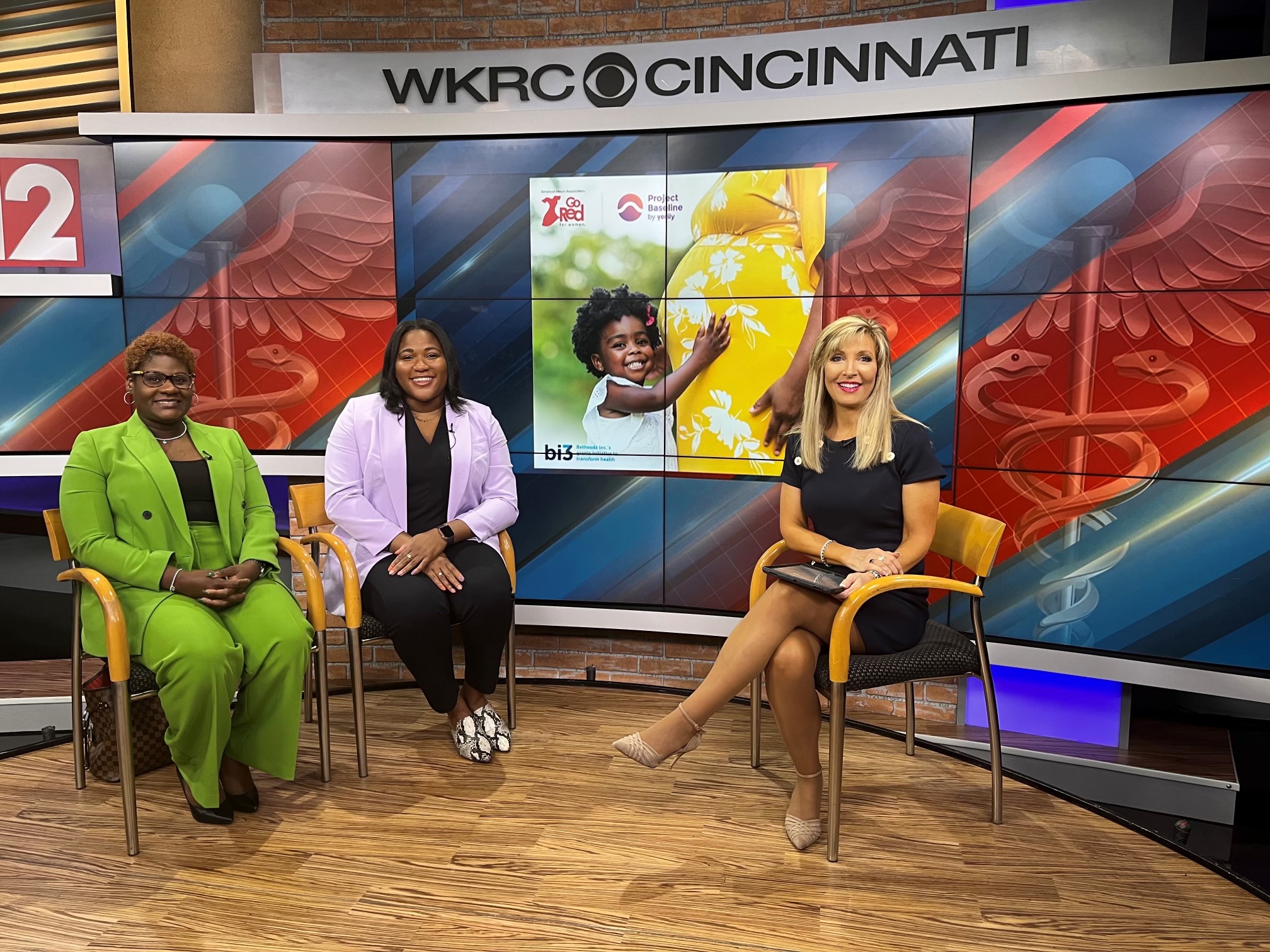 Mistrust of the health care system is a significant barrier to Black participation in research studies, which contributes to the lack of data on Black health.
To address this, in 2021, bi3 awarded a one-year $175,000 grant to support the recruitment of Hamilton County women into American Heart Association's Research Goes Red Reproductive Health Survey, which looked at the link between cardiovascular and reproductive health. This study engaged community organizations, including bi3 partners Cradle Cincinnati's Queens Village, Health Care Access Now and Center for Closing the Health Gap, to identify women—particularly Black women—to participate.
Now, results show that women lack awareness of the link between cardiovascular and reproductive health. Many women were unaware of the impact that pregnancy has on a woman's heart, when in fact, cardiovascular disease is the leading cause of maternal death in the U.S.
With these findings, bi3 will work with our community partners to educate women, raise awareness of the risk factors and create tangible solutions.
Kiana Trabue, Vice President of Strategic Partnerships at bi3, and Dr. Angelica Hardee, Vice President of Health Strategies at American Heart Association, discussed the survey's key findings on Local 12 with Liz Bonis.
Terri Hanlon-Bremer honored as "Top 25 Innovator" by Modern Healthcare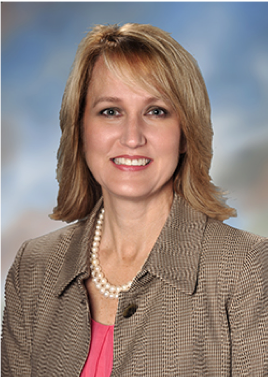 Congratulations to bi3 partner Terri Hanlon-Bremer, Senior Vice President of Employer Solutions and Population Health at TriHealth, for being selected as one of 25 Top Innovators in the country by Modern Healthcare! bi3 nominated Terri for her commitment to and accomplishments in transforming health and healthcare.
"Hanlon-Bremer's leadership was critical in implementing a painstaking process that led to a new care model at TriHealth. Her work to apply consumer science to healthcare, expand value-based care models and build partnerships to address multiple health factors, including social determinants of health, directly addressed many of the public health challenges confronting the communities the health system serves," the recognition states.
A grant from bi3 helped fuel a consumer-centric pilot program that resulted in behavior change and improvements in measured health outcomes, including a 27.5% improvement in the elimination of health risks such as smoking or inactivity. TriHealth also received The Health Collaborative's Inspire Award for this work in 2019.
Dr. Meredith Shockley-Smith named Executive Director of Cradle Cincinnati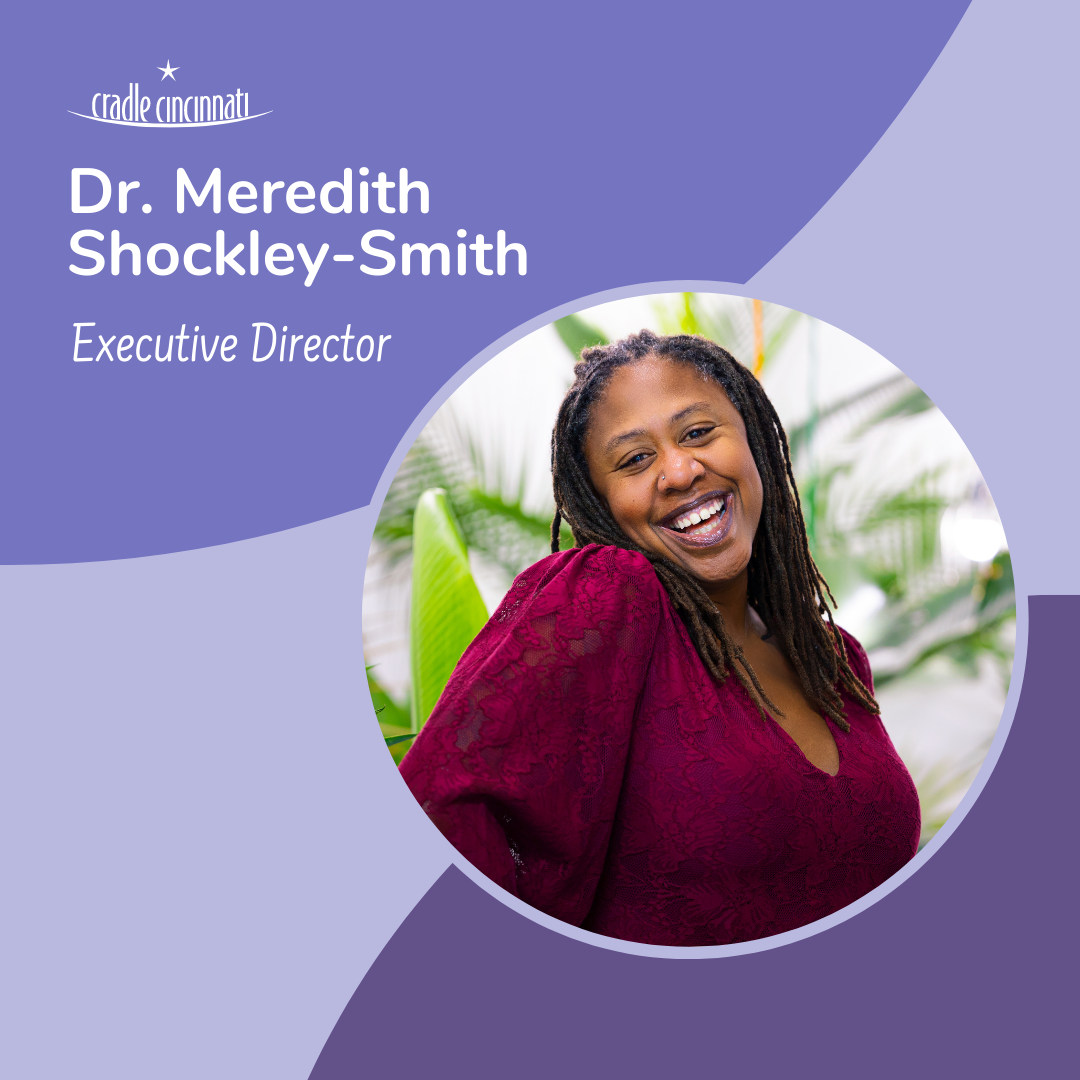 Our heartfelt congratulations to Dr. Meredith Shockley-Smith on her new role as Executive Director of Cradle Cincinnati! bi3 has witnessed her excellent leadership, and we look forward to our continued partnership.
Since 2013, bi3 has funded initiatives to reduce infant mortality, including Cradle Cincinnati, in Hamilton County, which had one of the worst rates in the United States. Through unprecedented collaboration between community organizations and members, a record low rate for Hamilton County was realized in 2020, with fewer Black infant deaths than ever before.
Get to know Dr. Shockley-Smith and her passion for Cradle Cincinnati's mission in our conversation with her on building trust and working with moms to create solutions.
---
SAVE THE DATE
---
Attend the Health Gap's Annual Health Expo on April 30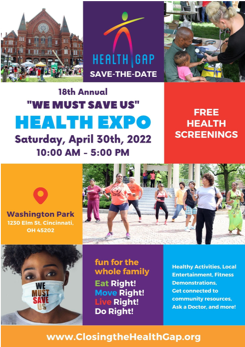 bi3 is proud to sponsor the Black Women's Health Experience at the Health Gap's 18th Annual Health Expo on April 30 at Washington Park.
The Expo is held each year in recognition of Minority Health Month to provide health education and screenings in a fun, interactive environment. Since 2003, the event has brought free healthy lifestyle information, fitness demonstrations and live entertainment to more than 110,000 attendees and resulted in more than 31,000 free health screenings.
May 5 is TriHealth's mammography screening event in Hamilton

Help us spread the word about TriHealth's mammography screening event at St. Julie Billiart Parish in Hamilton, Ohio on Thursday, May 5.
About one in eight U.S. women will develop invasive breast cancer over the course of their lifetime. Those odds are even worse for Black women. Through the Mammography Van and community events, TriHealth is making it as convenient as possible for all women to receive screening exams in their own neighborhoods.
TriHealth Mobile Mammography appointments should only last 30 minutes. Interpreters will be on-site to assist patients.
Register for the 2022 Gratitude Symposium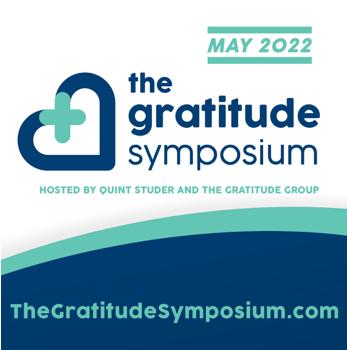 In May, Bethesda Inc. President & CEO Jill Miller will join more than 40 respected healthcare experts for the 2022 Gratitude Symposium—a month-long series of virtual presentations intended to thank, teach and inspire those in healthcare.
Jill will lead a session on "Recognizing health disparities and strategies to address them." This session will tap into bi3's purpose: To lead the way to a day when every person has a fair and just opportunity to be as healthy as possible; when a person's health can no longer be predicted by race, ethnicity, ability or zip code.
Attend the free symposium this May to learn strategies to drive health equity, build infrastructure to support it and partner with the community to reduce health disparities.
We thank Bethesda Inc. Board Member Quint Studer for hosting this event.
---
For more updates on the work of bi3 and our funded partners, be sure to subscribe to our newsletter!