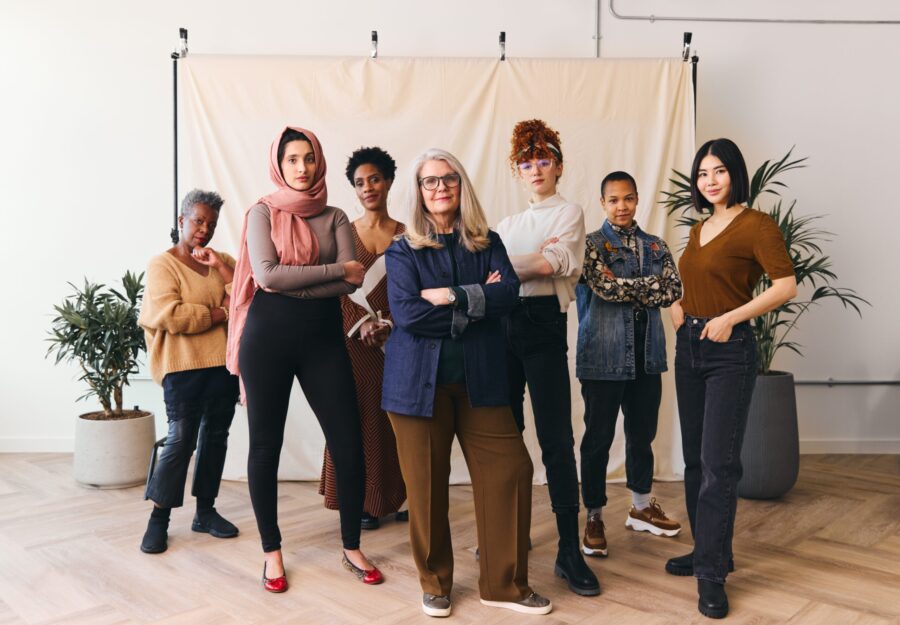 March is a time of many recognitions: Women's History Month, Foundations on the Hill, World Teen Mental Wellness Day and the first day of spring.
Each March, we pay tribute to the courageous women who started Bethesda over 100 years ago. Seven German Methodist Deaconesses left their cottages in Mount Auburn to treat the poor and forgotten German immigrants struggling to make it in this country. bi3–Bethesda Investments, Ideas and Impact–carries on that legacy today by partnering with TriHealth and community-based organizations to advance health equity while using our voice for change by engaging in policy advocacy.
I was fortunate to recently travel to Washington, D.C., with Philanthropy Ohio for 2023 Foundations on the Hill. I had the opportunity to meet with Senator Sherrod Brown's office, as well as Ohio House Representatives and their staffs, to elevate the important role philanthropy plays in creating more equitable and thriving communities.
For bi3, it comes down to innovative programs, partnerships and policy advocacy. Addressing our community's deep-seated health issues will take all of us working in partnership. This newsletter highlights the many ways in which bi3 is partnering to accelerate health equity, improve birth equity and youth mental health, and use our voice for change. This spring, let us join hands and lead the way to a day when every person has a fair and just opportunity to be as healthy as possible—just as Bethesda's German Deaconesses imagined more than a century ago.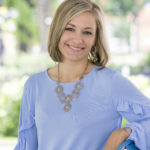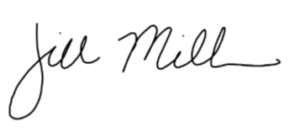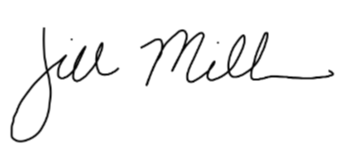 Jill Miller
President, Bethesda Inc.
---
bi3 UPDATES
---
Boots on the Ground Fund awards $610,000 to 31 grassroots organizations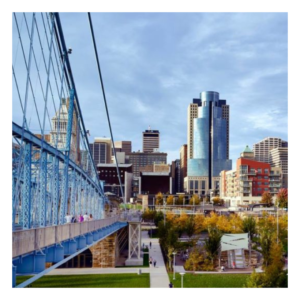 Greater Cincinnati Foundation, in partnership with the City of Cincinnati, bi3 and Interact for Health, recently awarded $610,000 in Boots on the Ground Fund grants to 31 nonprofits, 71 percent of which are Black-led. bi3 funds are supporting health-related organizations focused on mental health, access to health care and food insecurity.
These grants, up to $25,000 each, will support and strengthen the capacity of small, community-based organizations to drive equitable change in our community. Historically, these resources have been inaccessible for small, grassroots organizations, especially those led by people of color.
Jill Miller shares bi3's approach to engaging in policy advocacy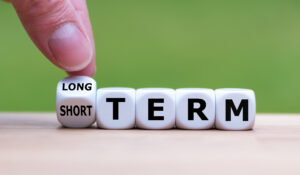 Now is the time to use our voice for change! Funders must engage in policy advocacy to reduce system barriers and achieve the long-term impact we seek.
In our latest blog post, Jill Miller encourages funders to lean into advocacy and shares how bi3 successfully built a blended approach of funding programs and advocating for policy change to improve health outcomes.
Hundreds showed support for Ohio's families and children at the Statehouse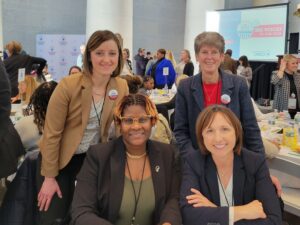 On March 8, bi3 team members joined Groundwork Ohio for Advocacy Day at the Ohio Statehouse to share stories and data with state legislators to ensure Ohio's children and families are prioritized in the state's biennial budget and have the resources and opportunities they need to thrive.
Over 400 passionate advocates from across the state showed up for a day of learning and advocacy!
Hamilton County high school students celebrate World Teen Mental Wellness Day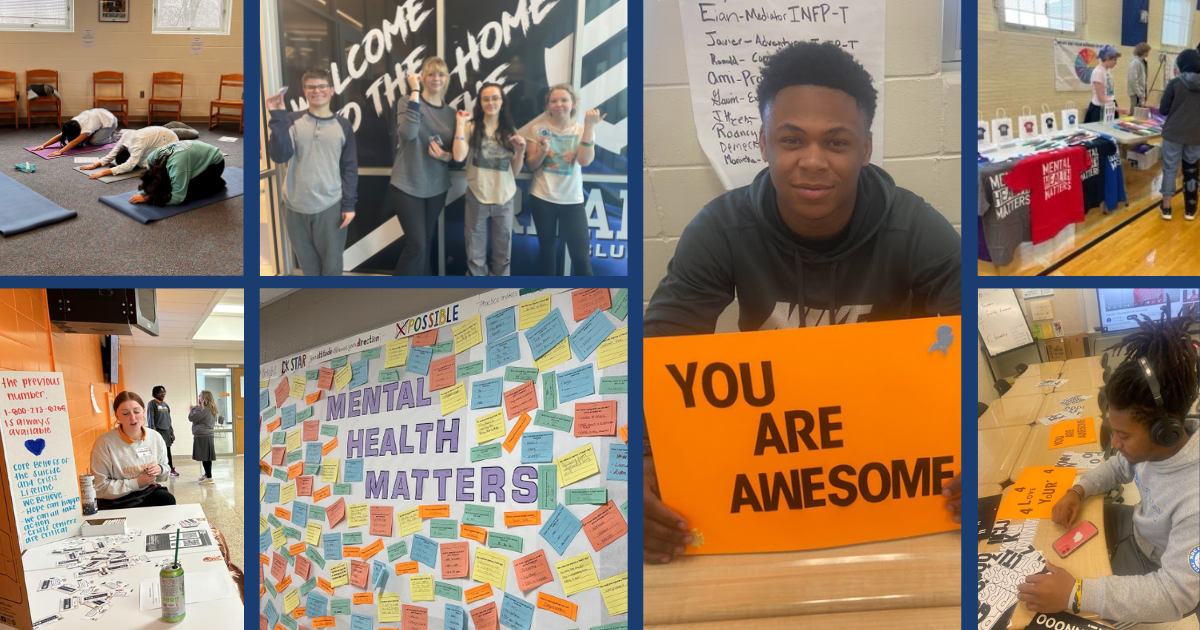 High school students across Hamilton County led activities celebrating World Teen Mental Wellness Day on March 2. Their efforts raised awareness for teenagers' mental health issues, worked to breakdown down stigma and promoted resources available in their schools and communities, including the national 988 suicide and crisis hotline.
Eleven schools each received $500 in funding from bi3 to support events for the day.
See the full list of schools and activities.
The 22nd Annual Bethesda LYCEYM raises nearly $250,000 for critical cardiac ad stroke care advancement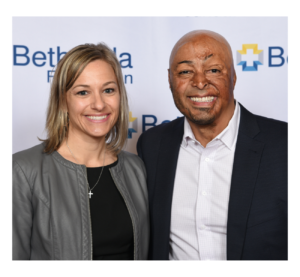 Nearly 500 guests gathered at the Hard Rock Casino on March 2 for the 22nd Annual Bethesda LYCEUM. The event, sponsored by bi3, raised almost $250,000 to support the development of The Harold & Eugenia Thomas Heart & Vascular Center on the Bethesda North campus.
Jill Miller was honored to introduce the story of Beth Papin, a TriHealth patient, whose dedicated team supported her, her husband Jon and their family through months of fighting for her life. Keynote speaker J.R. Martinez, army veteran, burn survivor and New York Times best-selling author, also inspired the audience with his message of resilience and optimism.
---
SAVE THE DATE
---
Sign up for the Data Equity Workshop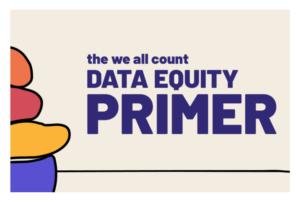 The Data for Equity Funding Collaborative, a collaboration of bi3, HealthPath and Interact for Health, is sponsoring a free one-hour virtual introductory workshop designed to educate organizations on the core issues facing the equitable and ethical use of data.
The We All Count Data Equity Primer will review why nonprofits must remove bias from the information they collect and analyze and introduce a concrete approach to collecting equitable data.
The workshop is Monday, April 3, 2023, from 10:00 a.m. – 11:30 a.m. EST and will include an optional 30-minute Q&A period. There is no cost to participate.
Attend the 2023 Think Tank on Equity and Inclusion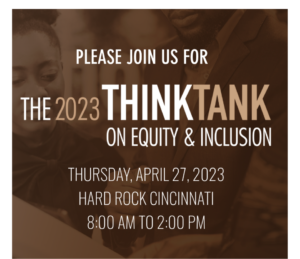 bi3 invites you to join us at the 2023 Think Tank on Equity and Inclusion on April 27. Attendees will learn bold strategies to measurably advance health and wealth equity for Black and Brown communities by addressing social determinants of health.
bi3's Jill Miller will host a panel discussion on advancing health equity during the event. Panelists will include bi3 partners Dr. Meredith Shockley-Smith of Cradle Cincinnati and Kristen Baker of Local Initiatives Support Corporation (LISC).
RSVP to learn more about the transformative work happening in our region and how you can implement plans in your organization!
---
For more updates on the work of bi3 and our funded partners, be sure to follow us on social media!